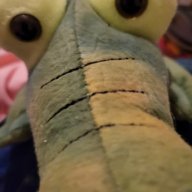 Joined

May 11, 2008
Messages

81
Trophies

0
Location
XP
Country
I used this guide for reference (since the .guide domain pointed me to it)
https://nh-server.github.io/switch-guide/user_guide/getting_started/
I have a non patched console (XAW1 low number) and went through the emunandCFW path using my samsung evo 256GB micro SD card. I installed tegrarcmGUI 2.6 and pressed install driver while my switch was hooked up to my computer in RCM mode. It installed successfully, though I didn't see APX (the switch) show up in this pc on my win10 comp like I've seen other people show on YT vids. This could be due to an outdated method so I didn't worry about it at the time. i injected tegraexplorer.bin using the tegrarcmGUI tool. I formatted for EmuMCC setup and it said it went through ("smells like sd formatted"). I rebooted into RCM and took my SD card to my PC using my card reader and made the following file tree based on the instructions
http://bayimg.com/daNHAAAGN
http://bayimg.com/DaNhbAAgN
I then put it back in my switch and created the EmuMCC using the following instructions:
Enter RCM and inject the Hekate payload
Use the touch screen to navigate to emuMMC
Tap on Create emuMMC, then select SD Partition
Tap on Continue. It will start making the emummc now. After it's done return to the emuMMC menu using the Close buttons
Tap on Change emuMMC, then SD RAW 1
Go back to the main menu
I already have a NAND backup and my console's unique keys. That's all taken care of a day or two ago using the same guide. I then went on to
Power on your Switch into RCM, and inject the Hekate payload
Navigate to Launch using the touch screen
Find Atmosphere FSS0 EmuMMC and launch it
When i launch it, whether its attached to the pc cable or not it always goes to a black screen, even when i remove the jig from the pins. Not really sure what to do at this point.