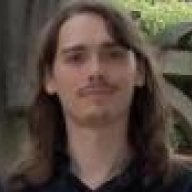 Joined

Sep 16, 2011
Messages

634
Trophies

0
Location
Website
XP
Country
Hi, I recently decided to pull my Wii out of storage to play GameCube games since
Nintendont
on Wii U will randomly not recognize the Gamecube controller adapter and I was tried of fighting with it.
I kept it together with it's SD card and hard drive, and even found my original gamecube game discs just in case there would have been a problem. It was actually really interesting how it all just worked - even the date and time was still correct as if the Wii was counting down the minutes waiting to be of use again. I'm enjoying playing reliably again, but it occurs to me that I have a very very old version of DIOS MIOS. So old I don't even have multi disc support. It appears that the latest version of DIOS MIOS is 2.11.
Crediar's page is down. A google code page for it exists here:
https://code.google.com/p/diosmios/
, but the download is missing. Searching here all the treads about it are too old to just reply to. I did find it on a page that appears to be in another language and it's certainly not an officially hosted page so I can't tell at a glance if it's a good file or not. Now, I realize that Crediar said in release notes:
"Please do not rehost this file to prevent outdated or bugged versions to stay online once there is a new version."
Which explains why there aren't any official mirrors, but since DIOS MIOS doesn't appear to be in active the danger here is that people end up more likely to find bad files. As such I was hoping someone knew the CRC check value for the good DIOSMIOS_2.11.wad file.
For reference, here's the CRC-32 values for the file I was able to find as checked using
this tool
:
Reading file... 100% (1612800 of 1612800 bytes)
Computing CRC-32... 100% (1612800 of 1612800 bytes)

Decimal: 4240236425
Hexadecimal: FCBCDF89
If someone with a working file could just verify if those are correct I'd appreciate it. I realize that most people today would suggest I instead use
Nintendont
, but this system already uses DIOS MIOS and I just want to be able to update it safely. Obviously I would dump my NAND before doing anything, but I want to be as safe as possible with unknown sources.