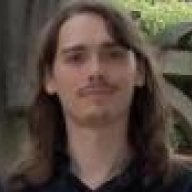 Joined

Sep 16, 2011
Messages

623
Trophies

0
Location
Website
XP
Country
Back when I transferred my saves from my Wii to Wii U, I backed up the Wii SysNAND first. Then, after the transfer was complete, I restored the Wii SysNAND. This effectively allowed me to maintain a backup system, which would in principle allow me to do a transfer again to a new console, but the requirement to be online is problematic considering the ban scene.
So I'm curious: What would happen if I backed up the SysNAND for a Switch, transferred to a second Switch, and then restored the NAND for the first? As described
here
.
Since you are allowed to link your account to more than one Switch console, and a single Switch console is allowed to have up to 8 accounts, I wonder what if anything this might do or what legit benefit it might have.
I could imagine a possibly piracy benefit here, with a dummy account sharing a purchased game through many many consoles, but that would only not really seem to be of value over existing backup loaders since even eShop games are accessible there, and I imagine that the moment you restored the NAND nintendo would see that the console information changed to ban it if it went back online, or if both consoles went online at the same time, so no benefit there. Not that I care about Piracy.
Could a trick like this at least be used to duplicate an EmuNAND for use across several off-line devices? I mean, since you apparently can't transfer an emuNAND directly from one console to another. The thing is, with a requirement to be online at the time, that sounds risky. I don't suppose we could fake a transfer using a PC in the future? Perhaps using two NAND dumps? and with more than just eShop games and saves, but to essentially copy everything of value from one NAND to another for quickly coping homebrew?
The closest thing to this concept I could find was mentioned here, but that's for the DSI games:
https://gbatemp.net/threads/release...r-dsiware-from-one-console-to-another.482772/