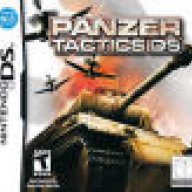 Joined

Apr 13, 2008
Messages

1,221
Trophies

0
Age

30
Location
XP
Country
Soooo my computer downloading days essentially begin about 2000 and they reached their peak like 2006.

By 2004-5 I was grabbing stuff to burn to disk at a pace where a 100 disk spindle was almost a monthly need.

Today, I am at a point where having blank disks handy is almost not required.

In fact, I recently dumped 80% of my video collection onto 2TB sized drives as emulated disks all so I could take the disks, and store them out of sight and out of my hair.

A spindle of blank disks is 30 bucks typically. That's 100 times 4.7 gigs. A 2TB drive is currently something like 80 bucks. That's easy math folks.

It's a simple process of just make a fake disc, and dump it onto a drive. Sure if the drive dies and you have no physical original you might have just experienced a major trauma (already been there too hehe).

But the simple truth is, you CAN always re download anything you seriously miss.

Not sure about the game equal here, as I don't do the console game thing, but I suspect it will be a short time before swapping data between a storage method like a 2TB drive and a console is a common stunt (if it isn't already). All my PC games though, well they ARE just heaps of data.

With drives getting so damned cheap, heck unless you have spastic sums of data (some of you might), you can always just have redundancy eh. My games exist in more than one spot. Plus some options like Steam or digital download purchases offer the ability to redownload in the future making it hard to lose anything you paid good money for.

It's been months since I bought blank media, and it is not looking like I will need to buy any any time soon either. The last spindle is just sitting around largely collecting dust.