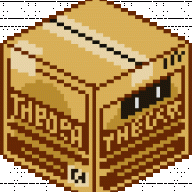 Well-Known Member
OP
Member
Joined

Nov 21, 2015
Messages

1,144
Trophies

0
Age

33
XP
Country
Greetings everyone. I am in need of help. I have recently download all the Just Dance games for Wii and most play perfectly except for the 2014 and 2015 versions. ( Side note: All the Just dance games I downloaded are all NTSC, same with my Wii )
Everytime I try to load the games, I get a frozen black screen. I have checked every tutorial available online and none seem to work for me. Most have commented that "Pimp my wii" will actually Brick my wii so I stayed away from it. Most tutorials say I needed IOS250 to make the games playable but thru Wii Mod ( v3.2 ) I discover that my Wii console already has ISO62, 236, 249 and 250 installed on my wii.
Since it said I already had ISO250, I opened USBLoaderGX. In game settings, following most tutorials, I changed the "Game ISO" to 250 then I save it. When trying to load the game, I once again get a frozen black screen.
After trying to solve this for an entire day, I have pretty much given up. But this is a problem I can't get out of my mind. Of all the games I've downloaded, Just Dance 2014 and 2015 are my only games with problems.
Have I done anything wrong in my steps? and Is there a proper tutorial out there to help me fix this problem?
Any kind of help or advice will deeply be appreciate it.