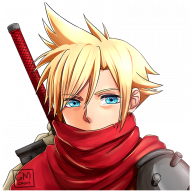 Well-Known Member
OP
Member
Keeping it detailed but without the wall of text, the issue started when the console was forgotten and left without charging. It has AutoRCM on and I have a rule of thumb to always charge it on the dock every third day that it is not in use. One one of these days, my younger sister left her switch to charge, leaving mine to die from the slow battery drain. On the day I wanted to play, noticed what had happened and so left it to charge slowly with my phone charger for roughly 24 hours (I have a voltage and Amp meter connected just for safety)
I can enter Hecate just find. Tred different microSD (Have 2 32Gb Class 10 and 1 128 Gb class 10, two of which are new)
When booting Atmosphere (14.1 or it was 13.0), i'm greeted by a black screen. Same for ReiNX (3.0).
This is on SysNand. I don't remember if original Hos boots. I'll try that next and update the post.
System is on 10.0.1
With Atmosphere 14.4, it finally gives me the Nintendo Switch Logo on Boot but crashes with Error 2002-4315 / Title 010000000000000C
Now another user had a similar situation but after a downgrade. User 8bitWonder gave the following info:
"Title 010000000000000C is
bcat
according to
switchbrew
.
And checking 2002-4315 on Atmo-Discord is saying the save data is corrupt.
By chance did you re-initialize the system like choiNX recommends when you downgraded?
(That's all I can really think of where you may have gone wrong, someone else chime in if this issue is familiar)"
I do have Nand backups of the important parts. As a last resort I am willing to wipe everything since setting up EmuEmmc is part of my plan. Also, Atmosphere 14.4 created the dump in case anyone asks for it.
Sause of Quote: threads/upgraded-to-8-1-0-then-downgraded-back-to-4-1-0-originally-on-gives-atmosphere-error-2002-4315.542055/
Edit Solution: Enter Recovery Mode to use the option that initiate the console without deleting User profile.
Everything else gets deleted but luckily I have the habit of creating save data backups. So it's install games and restore save data. Hope this is useful to others.
Last edited by
KeoniAzugon
, , Reason: Added suggested solution.