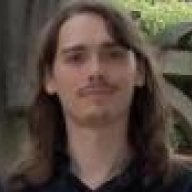 Joined

Sep 16, 2011
Messages

634
Trophies

0
Location
Website
XP
Country
As of a few months ago I have been unable to access the Team Xecutor forums. I first noticed this when I tried reporting a bug back in November, but the issue persists and not really sure what to do about it.
When I try logging in as "Elliander" with my stored password it tells me that the password is wrong, which, to be fair, could mean that I reset it while on another device and forgot about it. It doesn't have to mean my account was compromised. However, when I use their password reset form it tells me:
A password reset request has been emailed to you. Please follow the instructions in that email.
​
and yet no email is ever recieved. Not in inbox nor in spam. So, I tried contacting them:
There was an error trying to send your message. Please try again later.
​
and finally I tried creating a new account. It can login, but...
Your account is currently awaiting confirmation. Confirmation was sent to
​
and nothing is recieved. Since others who use that forum also use this forum I figured it couldn't be hurt to ask if anyone knows what's going on with their account system. I highly doubt that this is some indicator of doom over the recent arrests they had since the issue predates that and since their forum still exists and is active and their mods are still sold. My best guess is that their email system has been down for some time. I'm just not really sure what I can even do about this.