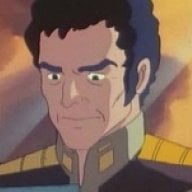 Joined

Apr 18, 2014
Messages

452
Trophies

0
Age

49
Location
XP
Country
Some time in the noughties (2000<year<2010), I discovered this crap DS game called Pokemon Rangers: Shadows of Almia in the cheapie bin at WMT.

At first, I dismissed it as a stupid scribblefest. However, once the R4 came along, it became possible to cheat and have one-circle capture. So the game can be enjoyed more as a cheesy visual novel, rather than a very annoying visual novel that forces the player to become good at the very silly task of rapidly scribbling circles.

Similarly, the Phantom Hourglass Zelda game, with its annoying stylus-based movement, can be made to behave like a proper D-pad controlled Zelda game by applying a cheat, once you've dumped the game to R4.
(Like everything Zelda, I'm sure people want an arm and a leg for the game now, regardless of how terrible it actually is.)

Unfortunately, there is still no way to cheat or have action replay type freezes on the 3DS. Nevertheless are there cheap, dumb yet strangely compelling games out there for the 3DS?

I'm not wanting to be blown away by brilliance here...more looking for a $10 (or less) cheap thrill "what were they smoking?" sort of game.

Was thinking about getting NCIS. Could be hilarious or really dull.