Review: Phoenix Wright: Ace Attorney (Retro)
Release Date (NA): October 11, 2005
Publisher:

Capcom

Genres:

Visual Novel
OBJECTION! ...I was hoping to think of a subtitle as I was objecting....I didn't.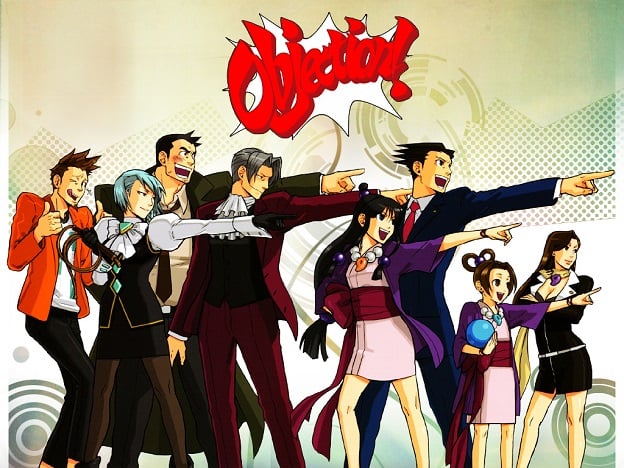 ​
​
Phoenix Wright: "I think the evidence is clear." *slams down* "Jaspiter is the greatest reviewer of all time!"​
GBATemp Mods: "OBJECTION! He's only been here for about a week and a half! Your honor, Wright shouldn't be allowed to make baseless claims such as this!"​
Judge: "Hmmm. The prosecution has a point. Wright can you prove to the court that Jaspiter is the greatest reviewer of all time?"​
​
​
Prove to the court that Jaspiter is the greatest reviewer of all time?​
​
v v v​
​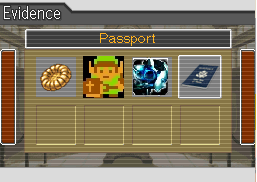 ​
​
GBATemp Mods: "Your Honor! The evidence is clearly forged!"​
Wright: "OBJECTION!"​
Judge: "Yes Wright?"​
Wright: "...well the prosecution is right, hehehe"​
​
​
Ladies and gentlemen, I have just completed Phoenix Wright: Ace Attorney for the Nintendo DS, and as such, I am compelled to shout 'OBJECTION' and 'HOLD IT!' everywhere I go.​
​
​
Discussing the plot of Ace Attorney is quite a challenging task. It isn't a hard-to-understand plot by any means, nor is it hard to follow. But each chapter is pretty much self-contained, each with it's own killers, their own trials, evidence, witnesses...you get the point. The overarching plot seems to be about a novice attorney -- our protagonist, Phoenix Wright -- solving crimes and winning trials by clearing his clients' names and getting them declared 'Not Guilty'. It definitely sounds simple, but the game proves to be an exceptional challenge, as for the most part, the evidence most ALWAYS points to Wright's clients being the criminals. Thus begins the player's journey, finding every little piece of evidence and contradicting testimony they can gather to ultimately prove that their client is innocent, even when it seems that that task is futile. Wright helps everyone from a Kid's show actor, to his best friend, and even his rival prosecutor! The DS version also has an extra chapter that ties in the other chapters in it's own little way.
​
​
​
​
​
Our protagonist and his companion.
​
​
The game puts the player in control of Phoenix Wright, but there is also an entire cast of memorable characters. For instance, Mia and Maya Fey, who both serve as Wright's accompaniment through the main game, Miles Edgeworth, Wright's childhood best friend and rival prosecutor, and Dick Gumshoe -- you read that right -- the somewhat-friendly neighborhood detective. Each scenario has twists, revelations, and moments that make you go "wait wha-".
​
​
Take that! Gameplay!​
​
Ace Attorney, at it's heart, is a Visual Novel -- almost the entirety of the game is spent talking to bystanders, witnesses, and pretty much whoever else was involved in any way. This can be a turn-off for some, but keep in mind that if a game is based around the player reading, then that means the developers spent 10x the amount of time writing it up, and indeed, Ace Attorney has some pretty crafty dialogue.​
​
​
​
Taken from the iPhone version of the game​
​
In-between trials, the player spends time visiting the crime scene and other areas that Wright suspects is involved. Scenes can be 'Examined' to find things like cell phones, wallets, sleeping...pill...bottles? Practically everything can be searched, and Wright and Maya always have something to say about it. One can also 'Present' evidence to people, sometimes invoking a reaction that may help to draw out more clues for the crime. During trials, the prosecution will call up a witness. After hearing the witness out, Wright can either 'Press' them for more information, which is almost always a good thing to do, or he can 'Present' contradictory evidence to their testimony. On the DS, if one holds down the Y button, they can shout the word "Hold it!" or "Objection!", instead of using the stylus. Keep in mind, though, that the entire game can still be played with the stylus alone. The microphone in the DS is pretty good at picking up my shouts -- not once did it fail me. The game hinges on the player's ability to read through the lines and pick out information that is really suspicious, which can be pretty tricky sometimes. The Court Record can be browsed through at any time, looking through evidence, and checking floor plans, photos, and autopsy reports. The Judge, even though he has quite the sense of humor, only gives Wright 5 chances of presenting clear evidence to the court. I have never failed a trial, so I don't know what happens, but seeing as it's....the Judge, it has to be SOMETHING amusing.​
​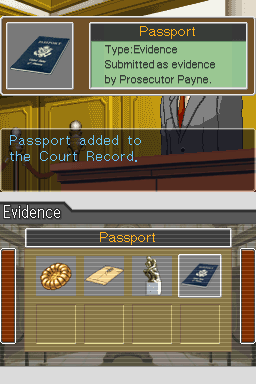 ​
​
The Court Record.​
​
In the 5th and final chapter, the game begins to utilize the DS's stylus and 3D features alot more, allowing the player to view the evidence in 3D, rotating and interacting with it where necessary, allowing Wright to open cell phones, check shoes, and a lot of other things as well.​
​
​
Phoenix Wright: Ace Attorney isn't a game that I thought I would play. I originally thought it was a murder mystery and had no clue why it had amassed such a fan base. Clearly I was oblivious to how well put together this game was. The only gripes I found was that sometimes the game was incredibly too challenging. In the 5th trial, one of the witnesses' testimonies can only be completed by pressing certain statements in the right order. In the 5th, it was the same thing, except the testimony would change after certain statements had been pressed, and the game wouldn't notify the player of these changes, you would have to go back and read the testimony again to see if anything changed. This was sometimes to the point where I was forced to read through a guide that even confessed how confusing the testimonies can be sometimes, but hey, our client is innocent so we really shouldn't worry, right?
​
​
Verdict
Pros




+

- Great and engaging story for each chapter


+

- Visuals and music are especially memorable


+

- Challenging court cases


+

- Shouting at my DS has never been this fun


Cons




-

- Sometimes the testimonies are too confusing


-

- There are times where court items blend in with the scenery too much; forces the player to examine everything


-

- Adventuring gets VERY confusing alot of times, with no indication that an item needs to be presented to move on

9

Presentation


Ace Attorney has a pretty awesome soundtrack that is memorable because of the scenes they are played in, which are also nice to look at. Each detail in the scenes stand out, making it pretty known where the player should look and for what they should be looking for.
10

Gameplay


Ace Attorney is all about it's gameplay. The DS's microphone doesn't add much to this port but it makes the experience so much more enjoyable, even if you can just tap 'Press' or 'Present' to do the same thing. The evidence is also ingenious, such as the note left by the victim in Chapter 5, or Wright's evaluation of the crime in Chapter 3.
6

Lasting Appeal


If Lasting Appeal means Replayability, then this point is pretty moot. It is a single player game with no unlockables other than the 5th chapter which is actually a part of the main story. As such, it has the same replayability as a book or a movie --- once you've seen it, you already know what to expect. Wright's legacy lives on though, as evidenced by the amount of people shouting Objection! online.

9

Overall

(not an average)


Phoenix Wright: Ace Attorney is definitely one of the better games for the DS and I can't recommend it enough right now. I haven't enjoyed a Visual Novel since Muv-Luv Alt, and I didn't even get to finish that : ( If you own an R4, R4i/Gold, or you checked out the DraStic emulator that I recently reviewed for the DS and want to get your hands on a fun title, check out Ace Attorney for the Nintendo DS by Capcom!
Share