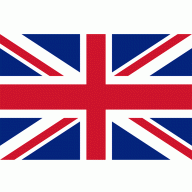 mattytrog
Member
Quick! I need something to be offended by.Any ideas? Sep 3, 2018
Not on my watch., Male, 43
mattytrog was last seen:

Viewing thread [RCM Payload] Hekate - CTCaer mod, Feb 20, 2019 at 4:00 PM
Loading...

Loading...

About

Gender:

Male

Birthday:

Jan 1, 1976 (Age: 43)

Occupation:

SJW-ecuter

Country:

About me??? Bloody hell...

Lets see...

I`m older than I actually feel. 20 years ago seems like yesterday to me. But in 20 years time I`ll be in my 60s. Thats fookin scary. Worked as an electrician, HGV driver, repairer and butcherer of electronic devices everywhere. I don`t work much any more due to an injury (violins please). Still do bits to keep the brain going.

<shameful> I am a radio amateur. But I hate talking to "other radio amateurs" bit. They seem... weird. And its full of old weirdos in airtex vests talking to other weirdos in airtex vests.

I like soldering. And bricking things. Fast starting to prefer this site than XDA.

I have aspergers. Which is actually quite fun sometimes. And yes, I thought it was a made-up affliction too...

Interact

Signature

For people who are waiting for work to come back... Sorry about the delay!

Normal service resumed from tomorrow (13/2/19) - or (2/13/19) if you are a yank

check my github for modchip files. github.com/mattytrog

Loading...