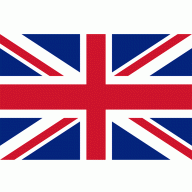 Loading...

Loading...

About

Gender:

Male

Birthday:

Jan 1, 1976 (Age: 42)

Occupation:

Gunman

Country:

About me??? Bloody hell...

Lets see...

I`m older than I actually feel. 20 years ago seems like yesterday to me. But in 20 years time I`ll be in my 60s. Thats fookin scary. Worked as an electrician, HGV driver, repairer and butcherer of electronic devices everywhere. I don`t work much any more due to an injury (violins please). Still do bits to keep the brain going.

<shameful> I am a radio amateur. But I hate talking to "other radio amateurs" bit. They seem... weird. And its full of old bleeders.

I like soldering. And bricking things. Fast starting to prefer this site than XDA.

I have aspergers. Which is actually quite fun sometimes. And yes, I thought it was a made-up affliction too...

If you are a politically correct snowflake, then please feel free to turn yourself into a human lightning conductor.

Interact

Signature

Use AutoRCM to avoid burned fuses... No, people won`t think you are an idiot. If they do, believe me... Joke is on them.