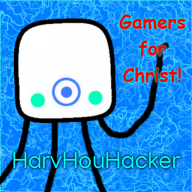 Member
I'll be available for helping in (not testing) Rock Band customs sometime later this month. Stay tuned to my profile page! Jan 2, 2020
Male, from Right here on good ol' planet Earth!
Loading...

Loading...

About

Gender:

Male

Home Page:

Location:

Occupation:

All kinds of random geeky stuff.

Country:

Some short facts about me

I love to homebrew. I hack stuff. I use a profanity filter and an ad blocker on my Firefox web browser. I am a Nintendo fan. I do not like Nintendo Switch. I hate over-promotions. My Wii and Wii U are both modded. I do not like Pokemon (in fact, I

loathe

it!).

About my Religion/Politics

I definitely am a Christian, but I'm not tied to any denomination. I'm also not political; My viewpoint on politics is slanted towards the "God Party", not Republican or Democrat. In other words, I base it on my faith.

Don't put me in a box, because I don't belong in a box!

About my online status

I am known as

invisible.

My active internet time doesn't match everyone else's. It occurs when it occurs. If you need to talk to me while I'm active, do so quick, else you'll have to leave me a message where I can read it later.

About my software distribution (Is it warez?)

I believe in homebrew. I do my best to avoid promoting or sharing warez. However, I may offer software that can hack copyrighted content (but not here on GBAtemp!), so please use this software for your own personal use. I strongly advise against using my software for selling or distributing copyrighted content.

About Rock Band Hacking

I am best known on this game hacking forum site as the "Official" Wii Rock Band Hacker. I hack the Wii versions of Rock Band that have DLC expansions. If you need my help, please mention me! I do NOT hack the PS or Xbox versions; I also do not hack Rock Band: Green Day (although my guides may be useful for that title). If you want to hack those Rock Band versions, ask someone else who can help you.

Interact

Content:

Discord:

HarvHouHacker#1377

Signature

​

Rock Band Customs on Gitlab (Repo - Wiki) - GBAtemp Rock Band Customs Thread (Link) - GBAtemp Rock Band Tutorials (Rock Band 3)

​

Loading...