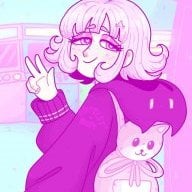 Newcomer
Daft Punk is dead, the new Tom & Jerry Movie is shit, Pyrra and Mythra in Smash, and people still think 2021 is a good year? SMH Feb 26, 2021 at 1:59 AM
Male, 15, from A small window
Last Seen:

Mar 3, 2021 at 12:24 AM
Loading...

Loading...

About

Gender:

Male

Birthday:

Jul 12, 2005 (Age: 15)

Location:

Occupation:

Turning them wabbits into Islam

Country:

GAMER & OTAKU FOREVER

FURRY PASSION

Well, I'm just some guy that spends a lot of time on old school forums. I wished the Internet was still as tolerant as it was on 2016.

If there were Touhou blogs that are still active, humanity would be 5% happier.

Look, being a furry isn't bad. You just cosplay as a anthropomorfic animal and help mentally unstable cildren or hang out with your bros. Nothing out of the ordinary.

I spend a lot of time in a window, not sure why I just want a quiet and chill life. Can't get neither of them for some reason.

You expected me to say some weird shit about Venezuela? Bro, only because we have the largest rate of economy inflation doesn't mean everyone there should know about politics and economy.

If you ever want to contact me (even though you can do so on this website) for some shadowy reasons or something idk, you can contact me on Discord (not very active), my youtube (Very active), or my email address (Active? I don't open it a lot, but I do open it once in a while)

Terminal is a nice font if you like retro games.

My favorite animes: Jojo's Bizarre Adventure, Spice & Wolf, Dorohedoro, Gintama

My favorite games: LittleBigPlanet, Touhou, Persona, Tekken, M.U.G.E.N

#Spice&Wolf3 #StoneOceanAnime

Loading...