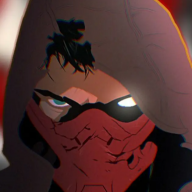 Last Activity:

Jan 16, 2017 at 5:19 PM
Joined:

Aug 15, 2012
Messages:

3,895
Likes Received:

1,561
Home Page:

Location:

Occupation:

your doom
Share This Page
Jiehfeng
The Moon over the Sun, from now here
Member
When I say this last episode of Sherlock is absolutely one of the best things I have ever seen in my life, I utterly mean it. Jan 16, 2017 at 5:14 PM
Jiehfeng was last seen:

Viewing portal, Jan 16, 2017 at 5:19 PM
Loading...

Loading...

About

Home Page:

Location:

Occupation:

your doom

Country:

ALL biography is meaningless, so like, even this is.
But uhh, let me put something here that's meaningful.

-
I am un-categorize-able, if you say I'm a male, I may actually be feminine on the inside. Even so, that femininity is also uncalled for, you cannot call me feminine as my masculinity is as 100% in me as my femininity is 100% in me. Try to call me bi,g,l, etc, and you are not giving me a proper description of me, so in fact, if you do, you are absolutely wrong.

If one says I'm intelligent, I am not even categorize-able there, cause at times I can be like a philosopher or detective, but then I also can be like a fucking rat who is as stupid as many people in this world we live in today (rats are used in lab tests for a reason, they think just like the regular people who live in today's world, I'd say the percentage of human rats is around 70-80%).

If you say I'm nothing, that also is a category, so you're wrong again, I'm not nothing, I may not be my body, my mind, or my heart, or my soul...

But there can be one little category you can put me in as I know people love to conclude about people, so listen up:

I am just the consciousness that gives life to my mind, body, heart, and soul. This is just a consciousness, like a battery, it gives life to all the organs including your soul; your personality.
:
this is my category. please, go ahead and say I am just consciousness if you want to describe me, oh and, one more thing, just to lighten things up, yes, this consciousness of course has control over my soul, hence I have the power to change who I am. And then after changing who I am, the soul does the rest towards the heart, heart to the mind, then mind to the body, that's the actual hierarchy we all are in.



And I solemnly wish that you too, who has read this without an opinion clouding judgement, and a innocent opinion which is just an empty opinion which you made yourself (rid of ideals and stuff),
that you will find the same battery; the same consciousness, so you too, can be happy forever.

-

Thanks.

Interact

Loading...