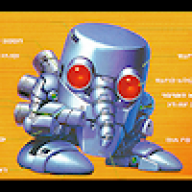 Joined

Apr 11, 2007
Messages

355
Trophies

0
Website
XP
Country
Wiiflow
USB Loader project, based on WiiFlow 1.1 by Hibernatus.
WiiFlow is now open source. After Hibernatus has completed WiiFlow 1.1, he left the project and released it as open source.
-
http://code.google.com/p/wiiflow/
- IRC channel : #WiiFlow on abjects.net
-
Themes
Current active members: OverjoY, FIX94
Past members: Narolez, hulkhodn, r-win, Miigotu
08/26/12:
- WiiFlow 4.0 was released thanks to the combined works of a very hard working team.
04/03/12:
- The current team is now OverjoY (returning member), FIX94 (new member), with the help of the usual team of testers and IRC channel regulars.
- Miigotu has started his own fork, WiiFlow Advanced.
You can find a summary about the status of this project here
06/10/11:
- OverjoY joined the team
- The latest work in progress sources were released
07/07/10:
WiiFlow 2.1 was released.
- Fix reported bugs since 2.0.
- Ability to sort games by 4 different settings, Press B+Down
- Ability to switch partition by Pressing B+Up in main screen.
- More fixes and small additions.
06/19/10:
WiiFlow 2.0 was released by the new team, it is a new stable release.
Here are the main changes:
- load games from FAT/NTFS partitions (.wbfs files)
- channel list
- cheat menu (from VIP)
- new gecko engine
- fanart (ask bubba)
(complete list of changes)
01/02/10:
r-win has started working on FAT32/NTFS support
01/17/10:
Narolez has decided to leave the project, I'm sure everyone wishes him all the best!
It's quite sad, but it doesn't mean this needs to end here, in fact there is hope as you will see.
The discussion could have continued on the old topic, but people need to be able to find the URL, and the topic needs to be updated.
- lustar