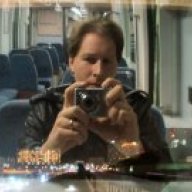 Wielder of the 4 sacred cheeses
OP
Member
Joined

Aug 24, 2013
Messages

479
Trophies

0
Age

47
Location
Website
XP
Country
If anyone followed along in the old Retro Game Challenge 2 thread, in the last few pages (...Page 56, I see), I threatened the world with a translation of the Namco NDS game "Retro Game Exam" (Or literally "TV Game Exam")
http://tvgame-kentei.namco-ch.net
It is a bit like Retro Game Challenge 2 in that it is made up of a lot of mini games, but the catch here is that they are taken from old Namco games, so you do have things like Xevious, Galaga, Rally-X, etc. stages. I do find going through the menus to be a bit slow at times but it's an interesting game for those into the retro scene or minigame...games (made in wario-esque games)
Progress:
I was working a bit with Subnetpie on this. He was able to figure out some of the graphics, though unlike Retro Game Challenge 2, there aren't folders of files to easily browse; there are a few overlay files and that is pretty much it. All of the gfx data is crammed into those, and all of the text, too (with some of it in arm9.bin). Size-wise, the game is fairly tiny. Your character can "talk" to random Namco game characters but nobody has much to say, and the majority of the remaining text is for the challenge descriptions. There is a romance/dating simulation minigame and a detective-like minigame that has a bit of text, but even then, not much overall.
That being said, I was able to use CrystalTile2 and find the text easily enough in SJIS format. I put what I could find into an Excel file for reference, but as of yet I have no tools to properly extract or reinsert the text. From what I can find, half-width characters are not supported. I don't mind double-byte roman characters, though due to space limitations I am probably going to have to expand the number of dialog boxes at times.
Here, rough work ahoy! (Just to show what we're up against) :
http://aaronin.jp/shashin/tvgameexam/tvgametext.xlsx
Is anyone here interested in lending a hand with this? Yes, I'm still involved with the Digimon LE project but this is a fairly small game so if I could just get some help in extracting/inserting the data properly this could be a relatively quick project.
Screenshots: