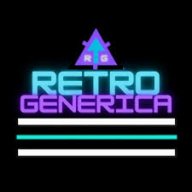 DerekGeneric831
OP
Member
Having this issue with Dragon Quest 11S..
Ive deleted the game, reinstalled, installed the game via NSP, XCI, off the Homebrew shop, completely replaced my Atmosphere.. Made sure the update file is latest.. However this error comes up randomly either while starting up the game or like 20 mins into game play.. Help? It's the only game that does this, every other game works fine? I've even reformatted the micro sd. (fat32)
And the micro sd is official and I've also tried the h2testw, and it's a perfectly working card.
It's the only game that has this issue.
And when I do a corrupt data search it comes up saying no corrupt data found.
Anyone know how to help?
Just wanna play the game lol
OFW: 9.0.0
CFW: Atmosphere (Latest w/
Sigpatches
)