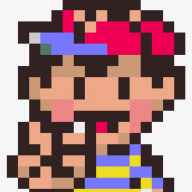 Joined

May 30, 2009
Messages

29
Trophies

0
Age

34
Location
XP
Country
I thought everyone was so thrilled when Waninkoko came out with Rev 14 and NAND emulation, but I see very few, if any, topics about it. Lately, I've been wondering about the positives and negatives of emulation and I've got a few questions to help clear up a couple things.

First; how is it done?
I know you copy the NAND file system to a SD/HDD using homebrew, but where from there? What program loads the emulated files? Is it loaded on boot globally (Doubt it, since 249 runs it and changing IOSes would effect this, correct?) or do only specific programs that are modified/coded for it use it?

Second; what are the effects?
Does the Wii see all the 'free blocks' that the SD/HDD has to offer? What if all the Wii channel spaces are used and you attempt to install another? (WiiWare/VC/Forwarder/etc)
Does this cause a form of a banner brick?

Third; do games support using the emulation or is it system menu/homebrew only? For example, I have a 4GB card for Guitar Hero DLC, would emulation enable me to toss the card aside and have the games load the DLC from the HDD?
I imagine it hasn't came this far yet.


Its been quite a while since Rev14 came out and yet, I see no one mentioning it's fancy new feature. Could someone please give me some insight on this "one-hit wonder" that everyone was apparently waiting for?