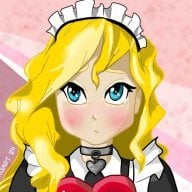 Joined

Feb 21, 2016
Messages

392
Trophies

0
Age

22
XP
Country
I'm not sure if this is the right place to put this as it's a gamecube game but I'm running on Wii.

I can't get Pokemon Box to run on my modded Wii. As in, the Adventure Mode.

When I run from Nintendont from an ISO on SD card, I can access Box Mode fine but Adventure Mode doesn't work at all.
When I run from Nintendont by burning the ISO onto a DVD-Disc, I can access Adventure Mode to the point where it boots the GameBoy Logo, but then hangs on that, as if there was no cart inserted in a real gameboy.
When I run from BackupLoader on my Wii system Menu (using the same disc as I do in the Nintendont example above), the game lets me choose the display mode but then simply black screens and doesn't even get to the title screen.

Does anyone know a fix? I'm using I think a third party link cable (It only has the actual link cable port itself, not the entire thing that sits on the back of the GBA) so I think that might be an issue, but I don't know why that would be the case when it works with every other game I've used it for as well as accessing box mode on Pokemon Box itself perfectly fine too.

Edit: I'm also using correct region game (PAL ISO since I have PAL games, and yes the games are genuine copies and not bootlegs or repros.) I have copies of Jap Ruby/Sapphire but haven't tested on JAP pokemon box.