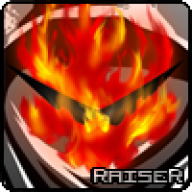 Joined

May 31, 2008
Messages

1,565
Trophies

0
Website
XP
Country
Here's a direct c&p from GMC:
QUOTE said:

How's it going guys.

I'm trying to make a 2 player split-screen game, top down game, much like Counter Strike 2D or any other topdowns.
I've been trying to make it so Player 1 (on View 0) can click anywhere in View 0, but not in View 1 (which belongs to Player 2, below View 0).

It's kind of hard for me to explain, but really: I want mouse press / mouse actions to only take effect in View 0. If in View 1, nothing happens.

I've almost been able to get it, but there's an issue with both players moving towards a corner so they share pretty much the same view. When this happens and I click on View 0, it seems to also click on View 1 since they're practically sharing the same screen.

Using no drag and drop, all code code.

Anyone have any ideas? "Click anywhere on View 0 and have mouse actions working, but anywhere on View 1, nothing happens" is what I'm looking for.

Sorry, to repeat myself. Dx
If any clarification is needed, ask away.

Thanks. (:
It sounds confusing the way I explained it so do request any clarification / screens etc if needed.
Thanks guys.
EDIT: Nvm, solved. Would a mod kindly lock / delete / banish / destrooooyy this thread? (: