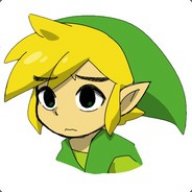 Joined

Jul 10, 2017
Messages

586
Trophies

0
Website
XP
Country
INTRODUCTION
So a group of people (myself included) have been working on modifying qlaunch (the home menu) for custom themes and layouts. A few days ago we figured out how to do custom home menu colors and gradients, as previewed in the images attached (keep in mind these are proof of concepts so they do not look the best, but they are real and are running on real switches, these are not mockups) and we also got custom background images working, so I'm making this thread to see discussion about what we're doing, to provide updates as to what we have completed, and to dump our progress.
CREDITS
So, after some thinking, we've decided to release our method of changing colors, and maybe a few themes along the way.
First however, I'd like to thank the team that made this possible, Qcean
The current team members are as follows:
Creatable (Me!),
einso
,
@GRAnimated
,
@Traiver
,
Cellenseres
,
@Vorphixx
, and
@SimonMKWii
GRAnimated was the one who thought up the method for changing the background colors, while Vorphixx was the one who implemented it.
Exelix figured out how to add custom images to the background!
HOW WE DID IT
We extracted common.szs with sarctool, and found a file in there called "BgNml.bflyt"
If you open that up in a hex editor, you should see a string of "
FF FF FF
FF
FF FF FF
FF
FF FF FF
FF
FF FF FF
FF
" in the hex.
This is separated into groups which I have colored for you.
The orange ones are hex color values, by default these are white. You can change these values to anything you want as long as you use a hex color picker and replace each orange group of hex with your own hex color.
The pink FF's are separators that should not be modified.
Each section is its own corner, the first being the top left, the second being the top right, the third being the bottom left, and the fourth being the bottom right.
Once it was edited, the common.szs was repacked with sarctool using the modified BgNml.bflyt and put on an SD in the directory "SD:/ReiNX/titles/0100000000001000/romfs/lyt/"
Since qlaunch is a system title, a zero byte "fsmitm.flag" file was made and moved to "SD:/ReiNX/titles/0100000000001000/" which tells ReiNX to layer it as a system title.
Once that was finished, the SD card was put into a Switch and ReiNX booted with a modified, more colorful home menu.
You can use the same "FF FF FF" method on a lot of other bflyt files too, to change their default white color to something different.
THEME RELEASES
I'm assuming the mess before this was a bit too complex for most, so this section is dedicated to theme releases.
Currently, we're working on a few themes and are about to release a few.
These will be released in our Discord server (which can't be linked here until we find a way to make the distributed themes legal).
INFO
Currently we have:
- Custom background colors (with gradients and the ability to change corner colors)
- Layout editing (meaning you can move things around)
- Custom background images
- Text editing
- Cursor editing
- Icon editing
- Lockscreen color changing
- Settings color changing
Limitations:
- A lot of things are buggy
- The dark theme is just the light theme darkened, meaning you'll have to pick one theme for each mod
- Distributing the mods will be illegal unless a custom file format is introduced to patch your legally dumped qlaunch. We are currently working on this.
- Some things do not change color because they are their own application, however you can theme them separately
Credit: The blue theme and screenshots are made by
@xXDungeon_CrawlerXx
and the first two mods and screenshots are made by
einso
, the third screenshot is made by
Traiver
while that mod was a collaboration between him and I.