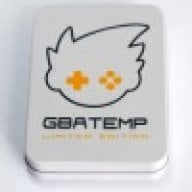 Joined

Dec 1, 2007
Messages

1,453
Trophies

0
Website
XP
Country
I have wondered this question for a very very long time and finally decided to ask about it. Why do people that live in the US think it's perfectly legal and fine to own a ROM/ISO image of a game that they own? It's not. It has been illegal to own any kind of game ROM/ISO since a court ruling in 1983 so anyone that has ROM/ISO images whether they own them or not and live in the US are just as liable under the law as a complete pirate. Why do you think people think it's completely legal and fine to own copies of games that they own? Are they just ignorant and don't know that they are breaking the law? I have met people that don't care if they are pirates or not but I have met people that try to justify that owning the game makes it 100% legal when it is in fact illegal. What's your take on this?
Proof:
http://en.wikipedia.org/wiki/ROM_image#Private_ownership
QUOTE said:

In the U.S. it has been illegal since 1983 for a user to create their own backups of video game ROMs onto other cartridges. This was decided in the court case of Atari v. JS&A. JS&A manufactured a "game backup" device that allowed users to dump their Atari ROMs onto a blank cartridge. JS&A argued that the archival rule allowed for this. The court disagreed, noting that ROM media was not subject to the same volatility as magnetic media (for which the law was created). Thus, not being so relatively vulnerable, ROMs were not applicable under section 17 USC 117(a)(2).

http://www.worldofspectrum.org/EmuFAQ2000/AppendixB.htm

QUOTEJS&A Group were the vendors of a cart dumper called the "PROM Blaster" for Atari 2600 videogames. It was a device designed to allow its operators to dump the object code from within the ROMs of an Atari 2600 videogame cartridge. Atari sued JS&A for contributory copyright infringement of its proprietary videogame software. JS&A argued that archival copying was permitted under copyright law (17 USC 117), so the purpose of a cart dumper constituted "substantial non-infringing use." The court found that a computer program embedded within a piece of hardware, such as the ROMs used within a typical videogame cartridge, cannot be reprogrammed or erased. As such, it was contained within a form of storage media designed to permanently preserve the program. JS&A's contention that cart dumps protected the actual cartridge against possible physical harm (and thus the program embedded inside) might also be applied to other forms of physical media, such as phonograph records and books. Since copyright law did not allow for this practice in regard to these and other such forms of physical media (photocopying a book, physically duplicating a phonograph record), they likewise did not apply to the practice of archiving computer programs embedded within a piece of hardware. The archival exception for computer software did not apply to programs stored within permanent storage media (in this case a videogame cartridge) because these forms of media are not subject to the sort of risks that the archival clause was designed to guard against. As a result, the court ruled that dumping a videogame cartridge for archival purposes is not covered by the archival clause of copyright law.