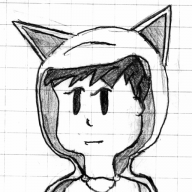 Loading...

Loading...

About

Gender:

Male

Birthday:

Oct 4, 1996 (Age: 22)

Location:

Occupation:

Poor college student who'd like a programming job

Country:

I'm just this guy, you know?

I do a lot of small projects, mostly for myself. I know C/C++, Z80 assembly, Java, Python, a little x86 assembly, 6502 assembly, Commodore BASIC, and a couple of other languages.