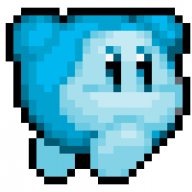 Loading...

Loading...

About

Gender:

Male

Birthday:

Dec 18, 1999 (Age: 18)

Location:

Country:

Hi! My username is Diabolos! Although that is one of my main username, I hardly have others. In reality, I am Tri Worachat. I was born in Thailand, but I am currently in India. I am usually interested in games like Kirby, Mario, Pokemon, etc. but I don't like first-person shooting games. Especially Call-of-Duty, and stuffs like that.<br />Anyways, my main goal is to be able to hack properly. I would like to do texture hacks on SSBB, graphic and move set hacks on Kirby Super Star Ultra, and many more.<br /> <br />Bye!

Nintendo Consoles, Hacking, Hacked Games, Cheats, Non-Shooting Games (besides Metroid), etc.

Interact

Content:

Windows Live:

darkneo1999@hotmail.com

Signature

Hey you! Yeah, you! The one reading this! Let me ask you a question.

Q: How much wood would a woodchuck chuck if a woodchuck would chuck wood?

Now answer that!