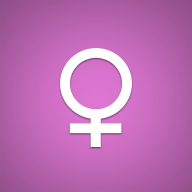 Loading...

Loading...

About

Gender:

Female

Birthday:

Jul 11, 2000 (Age: 18)

Location:

Country:

16 years old trans girl that's all about Mario & Luigi: Dream Team, am WR holder of MLDT Any% and one of the people that knows the game the best. Spent hundreds of hours, will spend a thousand more now that I can edit saves.

OLD:
MLDT Any% PB = 7:58:xx (IGT was fully accurate btw)
MLDT Any% Goal= sub 6 hours (We are discovering glitches, sub 6 hours is my new impossible main goal. Sub 7 is my current goal; one that's possible, needs new route though.)

NEW:
MLDT Any% PB = 6:44:48 (Bad run to be honest)
MLDT Any% Goal = Sub 5:26:06. This is very likely possible, and we did discover a new glitch since the "OLD" and my current PB was a God awful run.)

Shoutouts to Isaq21, Fretzi and PedalPowerLuigi for being people that are weird! :3

Also shoutouts to Lordmagecar for finding one particular clip that is necessary to keep doing a specific game breaking glitch. (old)

Interact

Signature

My favourite game is a God awful game.