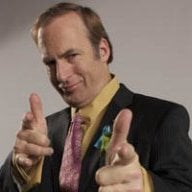 Livin' in a cardboard box
OP
Member
So,
Team GEN and Yoshihiro
have released 5.50GEN-D2 as a quick updater and should
only be installed if you're on GEN-D!
Here's the changelog direct from the PSPGEN site:
QUOTE said:

There is fixes for the update 5.50 GEN-D2

* Evangelion Anti CFW patch Fix non working now

* Fix Wlan TKIP in game loop : pes 2009 , fifa , motorstorm , GTA cw ect....

* Fix Video Output With 5.5X and 6.X Games like GTA Chinatowns War

* Fixed recovery menu with make Pandora and make battery normal

* Removed splash screen

http://www.pspgen.com
So, Evangelion is now supposed to work, Internet games no longer loop (like FIFA 10 did for me), and everything else you can clearly see above.
Download:
Mirror 1 (4shared)
Mirror 2 (RapidShare)
If you have a PSPGEN account, then
this
is the source.