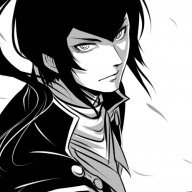 Timeo
Newcomer
Newbie, Male
Timeo was last seen:

Dec 26, 2013
Loading...

Loading...

About

Gender:

Male

Country:

I am Timeo, formally known as Mystic.

I've been a lurker on GBAtemp for nearly eight years, and have always wanted to take part in this community, known for its in-depth research on game modifications, fan translations, and other things, as well as news and discussion on topics related to games.

Well, anyways, you wanted to know about me, right? Then you've come to the right place!

I am a fan of all kinds of game genres, whether it be action to FPS, as long as it's done right. My favorite genre, though, is the RPG. (specifically JRPGs)

My favorite JRPG franchise is the Megami Tensei franchise and all of its sub-franchises, including the Persona franchise, and of course, Shin Megami Tensei.

My most nostalgic franchise would have to be Kingdom Hearts. The first three games left a huge impact on me, and introduced me to some great people in my life.

Now, what about the real me that doesn't just play video games? Well, you're also in luck, because I can tell you about some personal things in my life.

Well, I'm currently 16, and attend a private school. I live in multiple states, as I travel around areas near New York. My goal is to one day become a translator for corporations like Atlus or XSEED, and I currently am fan translating visual novels as they give me the opportunity to expand my Japanese vocabulary and test my translation and writing skills.

If I were to judge my Japanese proficiency, I'd say I'm a JLPT N3.

I'm a huge fan of import games, and if you'd like, you can PM me for my Japanese 3DS friend code, and we can play some games, such as Animal Crossing, together.

Anyways, thank you for reading my profile, and I hope to make friends with the many members here, and most importantly, discuss things.