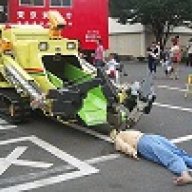 Loading...

Loading...

About

I like pokemon<br />I like metroid<br />I like mario + luigi<br />I like Smash Bros Melee (better than brawl IMO)<br />I like DK country (Old School man!)<br />Currently Own:<br />SNES<br />N64<br />GCN<br />Wii<br />GBP<br />GBC<br />GBA<br />DS &lt;broken hinge&gt;<br />DS lite

Interact

Signature

Check Out my Pokemon Excel Sheets! links to a thread
My favorite pokemon is dunsparce. Got a problem with that???
I still ? SSBM
I am not a robot. Beep.