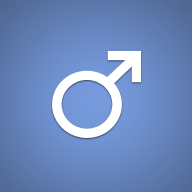 Jeff Brewster
Newcomer
I'm a male lesbian Apr 27, 2014
Newbie, Male, 56, from Tacoma, WA
Jeff Brewster was last seen:

Apr 27, 2014
Loading...

Loading...

About

Gender:

Male

Birthday:

Apr 12, 1962 (Age: 56)

Location:

Occupation:

Lawyer

Country:

I'm a 51 year old independent private Lawyer. For fun, I'm a musician guitarist, drummer and sound engineer. I have a much younger girlfriend whom seems to be very happy with who I am.

What Is A Male Lesbian?

Have you ever heard of a Male-Lesbian?

It has nothing to do with either homo or transsexual. It is about hetero-males.


According to research done by

Dr. Brian G. Gilmartin
University Press of America, Inc.
1987
Stated the following:
Specifically, a "male lesbian" is a heterosexual man who actually has been born with a certain amount of female inside: can have the sexual thrills, excitements, turn-ons, interests and feelings for romance and/or love making ONLY for ladies, and NEVER for men. Unlike the transsexual, the "male-lesbian" does not feel any of this in a problem way like "trapped" as in, "a woman trapped inside a man's body." Moreover, Male-Lesbians do all have different degrees of a) female hormones, b) female emotional feelings and c) female genitalia or phantom female genitalia meaning heightened female nerve sensory. However, they most often do NOT have wishes of obtaining a sex change operation. Most all usually want to keep their male body and appearance; and are most often content to remain as males. However, male-lesbians envy the prerogatives of the female gender and believed that these prerogatives fit their own inborn temperaments far more harmoniously than the more insensitive macho male patterns of behavior. However, the Male Lesbian which are not one hundred percent female obviously will still also have some of that as well.
Male-lesbians differ from both transsexuals and homosexuals in that they cannot conceive of themselves being romantic and/or making love to a man, not even for a little fun moment or, at least not fully. And, most likely not without the partner they are committed to as in the just for fun three or foursomes. For example, after sex change surgery the male transsexual almost always wants to begin making love to a man as a woman. And, the male homosexual wants to make love as a man to a man. The male lesbian on the other hand, has been born with a woman inside. Each male-lesbian has different degrees of female. But, none are to the level of having any romantic or sexual interest for another male thus, "lesbian." In other words, he/she enjoys socializing with women. And, in short, a secret fantasy of many male-lesbian being a beautiful woman who lives with and makes love with another beautiful woman.
It is also normal for he/she to secretly or rarely wear something of the female apparel or at least to feel close to or a familiarity with them. But, most do not have full on transvestite tendencies and most often do NOT have the urge to dress up as a woman or to put on makeup, lipstick or nail polish, etc.
Since a male-lesbian cannot be a woman, they often feel themselves as a beautiful sexy woman romancing their female lover in bed and, hope that their femaleness as well will be loved, wanted and a turn on. However, since most male-lesbians unfortunately keep their femaleness secret hidden, only to dream about finding and being with a type women who can enjoy their femaleness in bed sexually just as much or more than their maleness, that most often usually occurs only with a bi-curious or bisexual female that doesn't have fears, insecurities or hang-ups giving and receiving female body pleasures. Most Male-Lesbians romantic or sexual feelings began from a much earlier age in life than the large majority of heterosexual men.
Many of the male-lesbians studied were not interested in male peer group activities and even appeared foreign and often totally unappealing to them. And they tended to view males and their peer group activities with certain feelings of alienation or detachment.

According to Dr. Gilmartin, many male-lesbians show the following patterns:

-often feel women are more privileged than men.
-tend to be less interested in sports.
-tend to be more interested in movies and music, and prefer the more "healthy" type drama, action or suspense-drama, romantic and documentary areas of movies.
-place great, often disproportionate importance on physical beauty (especially facial beauty)
-are not as likely to be overly interested in male friendships.
-are less patriotic.
-are less religious.
-develop interest in females at an earlier age than usual, particularly in the third to fifth grade range or some even sooner.
-often have a hard time expressing their emotions.
-can sometimes be passive aggressive.
-can sometimes be melancholic
-often have had a physically difficult birth
-can sometimes have low energy levels. -show little interest in sporting activities.
-were usually quiet children.
-often have tense, nervous, angry and/or two-faced mothers.
-rarely have more than one sister.
-often are the more serious type
-often rarely had adults to turn to for emotional support as children and could still be so.
-often felt they had little influence on family decisions as children.
-can sometimes more easily be emotional.
-have demanding parents who invade their privacy; thus have privacy problems.
-often go through an excessive amount of psychological trauma.
-parents were overprotective.
-grew up in isolation.
-like girls, but are afraid to talk to them because they're afraid of rejection.