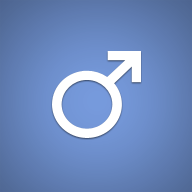 Newcomer
Finally stopped being lazy and went from A9LH to Boot9Strap along with hacking mah GF's og3DS. We thank the Temp and the diligent tempers! Jun 19, 2017
Male, 36, from Good ol' Chilltown, New Jersey
Loading...

Loading...

About

Gender:

Male

Birthday:

Jul 12, 1984 (Age: 36)

Location:

Occupation:

Concierge extraordinaire!

Country:

An avid Monster Hunter, wacky, but down to earth 8-bit era baby. Following videogames since the mid 80's. Retro JRPGs have a very special place in my heart. Love the Temp, one of the only sites left with the best news in the underground gaming scene.

Three things I live by as much as possible:
1.) Do what thou wilt and enjoy yourself so long as you don't bring any sort of harm to anyone or anything else.
2.) Do unto others as you would have others do unto you.
3.) If you don't like something change it. If you can't change it, change your attitude towards it. If neither is possible, leave it the fuck alone and walk away if possible.

Current favorite game: MONSTER HUNTER 4 ULTIMATE! (Waiting for Generations)

Favorite video game Characters: Mega Man, Sparkster (he needs more games!), Quote & Curly Brace, Lucas, Ness and Kefka Palazzo

Likes: Video games (Duh), Warhammer 40K, Doctor Who, Comedy shows and flicks, Star Trek, Star Wars... Heck, almost anything Sci-Fi/Fantasy but leaning more towards cyberpunk Sci-Fi.

Dislikes: Phonies, Douchebags... and Phony douchebags.