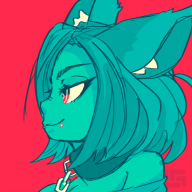 Well-Known Member
OP
Member
Joined

May 15, 2014
Messages

177
Trophies

0
XP
Country
This is a full translation project for the game Zettai Zetsumei Toshi 3 also known as Disaster Report 3 for the PSP developed by Irem and now owned by Granzella.

All rights belong to their respective owners.
http://granzellagames.com/

We love and support what Granzella has done to resurrect the series from Irem, we would also love to see the future of the series continue to include the west for releases.

If you like what we are doing and the Disaster Report games, then please purchase them and support the people who made the game.

We make nothing from this, we do it all for free out of our own time because of our love for this game. We only ask for your moral support that is it.
Disaster Report 3: A Fading City and Her Song
Team

TwistedZeon

- Project Leader, Translator, Graphics, Tester


NocturnalMoon

- Project Leader, Programmer, Translator, Graphics, Tester


JamRules

- Rom Hacker


Gil_Unx

- Rom Hacker, Programmer


Master801

- Rom Hacker, Programmer, Graphics


Flame1234

- Translator (Old Script)


Omarrrio

- Programmer



おしゃれ刑事

- Created the English Walkthrough we use for translation
*We use this walkthrough as a guideline as it is not a full word for word translation*
http://game-time-kouryaku.blogspot.ca/2011/03/faq-3.html

Progress

Tools:
Variable-Width Font Hack:

Done


Text Insertion Tools:

Done


Image Replacement Tools:

Done


Cutscene Subtitle Tools:

Done



Translations:
Old:
Story - 98%
Re-translation:
Story - 100%
Cutscenes - 100%
Menus - 100%
Other - 100%

Version 1.0 Testing First Playthrough Test:

Done

(Edits & Fixes have been made)
Second Playthrough Test: Awaiting Pictures

Screentshot 1:

Screenshot 2:

Screenshot 3:

Screenshot 4:

Screenshot 5:

Screenshot 6:

Main Menu Logo Replacement:

Translated Pause Menu:

Videos
Coming Soon..
​
Last edited by
TwistedZeon
, , Reason: Translated Pause Menu picture added, Progress stats updated.