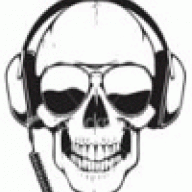 Well-Known Member
OP
Member
Joined

Mar 5, 2011
Messages

136
Trophies

0
XP
Country
Skyward Sword Hacks - Texture and Models Editing:
[INFO]
The game is compressed in some file, with a LZ compression,
#What you need
:
-LZ decompress/compress
-Brres, texture viewer/edit
and .arc extract/repack
(You need SZS modifier CTools library)
Dowload here
http://chadderz.is-a...r/download.aspx
-The application requires the
Dot Net Framework 2.0
If the
application cannot display 3d models, please download the following update for directx.
http://rapidshare.co...499/dxsetup.zip
[OPTIONAL:
-Use 3ds Max to import ".obj" models extracted "from" szs modier (.brres)
--------------------------------------------------------
#Where to find things
:
Link's
models and texture
Brres
:
-DVD root: Object/ ObjectPack.arc.LZ/ oarc/
Alink.arc
Link's
tools and weapons
Brres
:
-DVD root: Object/ ObjectPack.arc.LZ/ oarc/
PLCompItem.arc
(are compressed in LZ)
[STAGE]:
Skyloft
Brres Guide:
The skyloft MODEL brres location is:
Dvd root: Stage/F000/F000_stg_l0.arc.LZ/rarc/F000_r00.arc/g3d/room.brres
Some skyloft Texture location are in:
Dvd root: Stage/F000/F000_stg_l0.arc.LZ/rarc/g3d/stage.brres (all the texture are for skyloft and other models)
Other model and texture for skyloft:
Dvd root: Stage/F000/F000_stg_l0.arc.LZ/oarc
GUIDE: How to use SZS modier
:
SZS modifier
Open
SZS modifier Ver 2.5.2.0
GUIDE:
-open .brres (u want to edit)
-open texture folder
-click on 1 texture, and on the right side you will see the texture (look this image up)
-now double click on the image and a new window will pop up
-now you can export or import the texture you want (but respect
width-height
of the original texture!)
-then, close that window
-on szs modifier click file and then save.
Now you have the
brres
with your own texture.
[Hack] MY SKYWARD HACKS / TESTS
FIRST LINK TUNIC TEXTURE HACK
First Link texture hack,
-green eye (not blue)
-white cap (with an art, LoL)
-black tunic (really great!)
-some part are grey
-link's hair now are cool red
Toon Link
I love this texture hack, adult link

Wind waker hack

! -bright yellow hair (toon) -brith green tunic -white pants -brown boots -toon pieces of heart XD -new hylian shield (cool) Link

Great Fairy Sword

IS back (majora mask) TEST SCREEN
Classic Blue
-Classic ocarina of time tunic, not so impressive..
Chain Armor
I love this tunic really great:
-black belt
-chain tunic
-grey pants
-link now have
beard
!
-black hair and brown eye LOL
-the hat isnt so good..
TP tunic is back
The TP tunic is back:
-the green color now is less bright.
Ghiraim in all his 3D movement
http://www.youtube.com/watch?v=I8XD8KHOC1I
Works great with a program, and support all poligons, texture + animations.
-Support everything of the game (level, skyloft, zelda, weapon, enemy)
Skyloft Editing:
-
Just extract the brres model with SZS modifier and get the .obj (5.47 mb)
Load 3ds MAX and open the .obj (works perfect)