Hi Guys,
i have trouble with Zelda BotW since i patched my Switch from 8.0 to 10.0 (currently on 11.0)/Atmosphere to 12.x - or something else - to 14.x and now to 19.4.
I can not start Zelda BotW anymore cause i got the Message "a update is required".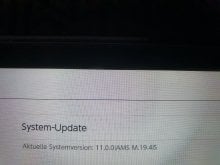 The game was running perfectly befor the update, unfortunately I forgot to make a backup of the previous firmware via ChoiDujourNX.
I've tried a few things so far, but without success.
- I deleted and reinstalled Zelda through Goldleaf (FW10.0/11.0/Atmos 14.x/19.4)
- I've loaded and "installed" the latest
sigpatches
(and I've tried several sources)
- I have updated Zelda (so far there is only one patch, right?)
- I tried to start the game with and without an update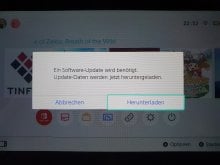 I just can't get this stupid message away.
And it only affects Zelda BotW, all other games that I have installed via Goldleaf run without any problems.
Does anyone know the problem and can help me or still know a possibility that I might have forgotten?
Thanks in advance