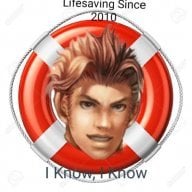 Active Member
OP
Newcomer
Joined

Aug 30, 2013
Messages

43
Trophies

0
Age

28
XP
Country
Enjoy Xenoblade Chronicles 2 again, in a challenging and rewarding experience!
I skipped a version on GBAtemp!
get v0.3 NOW
X2+
is a free project that strives to change and tweak several settings aiming for a New Game+ Experince that can be a challenge from the very start, while keeping the more grindy aspects of the game at bay. Intended for use with Bringer of Chaos difficulty.
SPOILERS AHEAD!!!

This post and, by extension, this thread contain informations for characters you unlock throughout the main campaign. You've been warned!
Planned Features
Improvements to many Rare Blades!;
Many Weapon fine-tuning improvements;
Rebalanced Blade pull mechanics
Adjusted Battle revenue (exp, sp, wp and gold)
and more...
You're welcome to participate in the project!
Through the community's valuable input, together we could turn this fantastic game into an even greater experience!
Save File Changes
Time at 00:00:00
All Rare Blade Affinity Charts are complete, even if you release and pull back the same blade.
All Rare Blade Trust at S rank and 10600 trust
All Poppiswaps at maximum output
All Blade weapons reverted back either to their first or weakest forms
Available Party: Pyra/Mythra, Dromarch, Brihgid, Roc, Pandoria, Ageon, Shulk, Fiora, Elma, Poppibuster and all Poppi forms
In new game+ Roc, Ageon, Poppi forms and Blade-Nia aren't available from the start
Items
Inclusions
99 Legendary Core Crystals
All Info Items
99 Overdrive Protocols
99 of each WP Item type
All Key Items not listed below
Exclusions
Store Deeds
Idea Enhancing items
Aux Cores
Accessories
No Money
No Ether Crystals
Drivers
Every driver is back to level 1, except for Vandham, Malos and Jin's both instances as pary members due to limitations. Yes, you gotta level up all over again
Driver Exp and Bonus Exp are set back to 0;
Rex, Nia and Tora Driver arts have all been set back to lv.1
Mórag and Zeke driver arts have all been set to lv.2 and 3 respectively (Might change both to lv.1 and replace it with some WP to compensate)
WP for all weapons of all characters has been set back to 0;
Rex, Nia and Tora Driver Charts has been Reset
Mòrag and Zeke Driver Overt Affinity charts have 2 rows and 3 rows complete, respectively (Might change this to some SP to compensate)
All ideas back at level 1; no elemental bonus damage from the get go!
All drivers have 2 item pouches and 3 accessory slots
Special Thanks to:
Enel For sharing and detailing his extensive knowledge of the game mechanics through many videos and guides

Damysteryman, for creating XC2SaveNETThingy, a fully fludged Xenoblade 2 save editor, which is what led me to get invested in this
RichardTheKing, AkiraKurusu, Tacoriffic and many others that directly or indirectly provided me support and resources in the same thread.