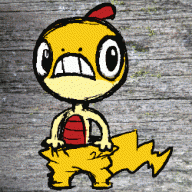 Joined

Jan 20, 2012
Messages

177
Trophies

0
Location
XP
Country
To Staff: If this is in the wrong forum or not allowed, please move/delete it if you must. Didn't know where else to post it.
Hey, I was wondering if someone could tell me if this laptop would be able to run dolphin(gc emu) at a reasonable rate for most games. I heard overclocking for i3's helps but I'm not sure myself as I am a little newer to these types of things. I'm trying to find one that is as cheap as I can get it. By that I mean games like Wind Waker and Pokemon Colosseum/XD, etc, SSBM, L's M, so don't need high end games I think (not sure how they rank in terms of needing more power), as I would love to have a way to use my laptop on the go for normal uses and be able to play some of these great games on the go.
http://www.bestbuy.com/site/Dell+-+15.6%22+Inspiron+Laptop+-+4GB+Memory+-+500GB+Hard+Drive+-+Obsidian+Black/4693773.p?id=1218509070679&skuId=4693773
If you don't think this one would do well, can you point out one that you think would be a cheap alternative that works decently?
Thanks in advance.