Emulate the Planet!
OP
Former Staff
Joined

Jan 3, 2008
Messages

10,578
Trophies

0
Age

46
Location
Website
XP
Country

Wood Firmwares v1.19
Update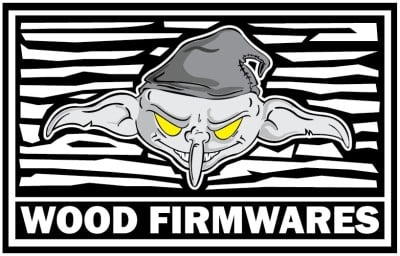 Zerconian Runes, women, and the dead, all travel the dark hallways of the subconscious as true mysteries. Wood Firmware should have died at v1.18, after all, the curse of the R4 Clan was upon us. My magic is fading, even as I write this, my life drained by provisional spell prayers. The YWG will live to release a new version, the pillars shall shine, gems will retain their luster, and children will continue to pirate ROMs.

Only my etching will remain to tell my tale, proudly displayed as a sardonic grave marker, Wood Firmwares for sale within.
Important Information said:

Since v1.17, there is a Wood R4i Gold firmware released by the

R4iDSN team

. This firmware is produced in close cooperation between me and the R4iDSN team, it gets the same support from me as do my other firmwares.

Caution

: The Wood R4i Gold firmware is only for the R4i Gold made by

R4iDS.cn

. Other R4i Gold cards, due to different hardware, can not use the Wood R4i Gold firmware (including the R4i Gold v2, etc)


Interface:
•spanish localization updated. thanks to PabloACZ.

Compatibility:
•'sonic colors (usa)' fixed.
•'super kaseki horider (japan)' fixed.
•'sd gundam sangokuden - brave battle warriors (japan)' fixed.
•'penguin no mondai - the world (japan)' fixed.
•'crayon shin-chan shokkugan! densetsu o yobu omake daiketsusen!! (japan)' fixed.
•'momotarou dentetsu world (japan)' fixed.
•'motto! stitch! ds rhythm de rakugaki daisakusen (japan)' fixed.
•'power pro kun pocket 13 (japan)' fixed.
•'michael jackson - the experience (europe)' fixed.
•'metal fight bayblade - choujou kessen! big bang bladers (japan)' fixed.
•'nori nori relaxuma - hit song ongakusai (japan)' fixed.
•'kawaii koneko ds 3 (japan)' fixed.
•'mario vs. donkey kong - totsugeki! mini-land (japan)' fixed.
•'golden sun - dark dawn (europe)' fixed.
•'do-konjou shougakussei - bon bita - hadaka no choujou ketsusen!! bita vs. dokuro dei! (japan)' fixed.
•'camp rock - the final jam (europe) (en,sv,no,da)' fixed.
•'phineas and ferb ride again (europe)' fixed.

Special thanks to YWG for the new release!

Wood R4 v1.19 Download

Wood R4iDSN v1.19 Download

Wood R4i Gold v1.19 Download

Wood R.P.G. v1.19 Download

Wood R4 Bugs and Compatibility thread

Wood R4 Language File thread