What do arcade machines, laundry and graffitis have in common? Well, they all set the mood for Arcade Paradise, of course! It was along those lines, hanging laundry and all, that the venue for the title's pre-launch event was reimagined earlier this month in London.


Preceding the evening event was a hands-on press day with publisher Wired Productions' upcoming titles. I, representing GBAtemp, had the opportunity to attend the event and try out the five games on display (Arcade Paradise, Tin Hearts, Tiny Troopers Global Ops, The Last Worker, Gori: Cuddly Carnage) while having the opportunity to chat with each of their developers. So let's have a closer look at what we can expect from Wired Productions soon!

Tin Hearts by Rogue Sun Games

The first booth I joined was that of Tin Hearts, developed by Rogue Sun Games. It is a puzzle game where you'll have to guide tin soldiers across toy- and magic-filled landscapes. In the backdrop of Tin Hearts is a story of love and compromise that plays out in cutscenes in between levels.

Before attending the event, I watched a trailer for the game and, given that it is in development for VR systems, I thought it would be an interesting title to play with an immersive headset as the controls involve manipulating toys and placing them in specific orientations to solve puzzles. In particular, hand tracking on the Quest sounded like an adequate gameplay approach for such a title.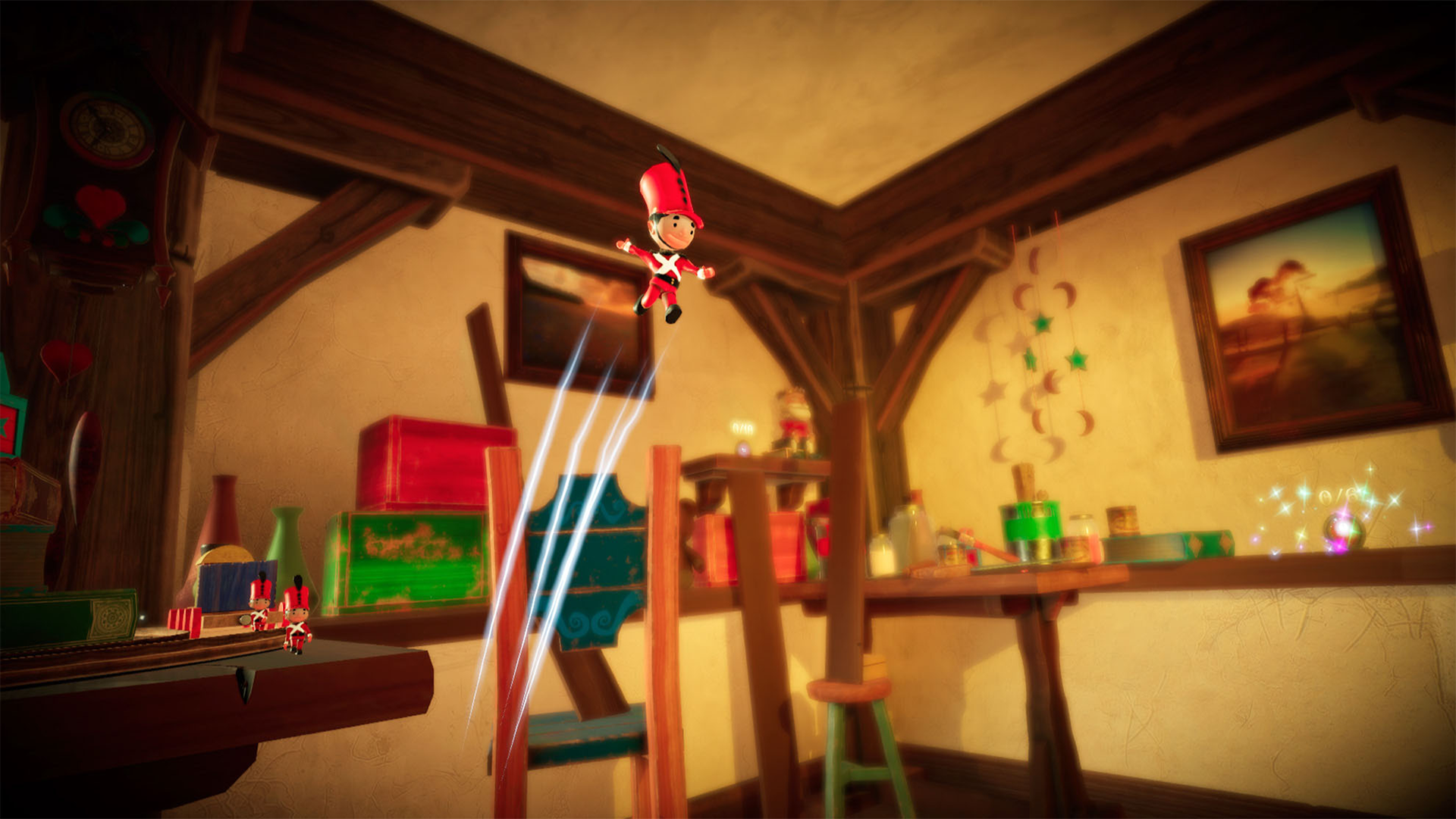 I had my fingers crossed to actually be able to try the VR version, but alas, I could only play a PC build. That said, the levels I played well during my hands-on. These varied from the introductory segments to later levels where the challenge is upped. Each level plays out in one of the rooms of inventor Albert Butterworth's house, whose ghost you control to direct the tin soldiers to a specific destination within the room. While the starting levels are fairly straightforward to ease you in on the controls, later levels will require you to make use of the environment and other toys in order to clear them.

A Rogue Sun Games representative told me that they initially set out to make a game that's essentially "Lemmings in VR", and the inspirations are on display. When starting a level, the tin soldiers will move in a straight line and will only change direction if an obstacle causes them to do so. And you'll have to make use of interactive items within your environment to direct the toys towards the goal. You'll have to move trains, activate canons and strategically place (and replace) blocks to get the toy soldiers from one part of the room to another. This plays out in creative ways from toppling planks with a cannonball to bouncing the soldiers off drums. Seeing the solution unfold is quite satisfying and entertaining to watch.

During my hands-on, each level and the puzzles they presented proved to be original and rather fun to crack, especially with the interplay of different toys and how you need to position them. However, this can often require accurate placement of certain objects to direct the tin soldiers. Thankfully there is a handy rewind button to readjust the placement of items should something feel off as you set the soldiers into motion again.
As some puzzles might inevitably lead to roadblocks for some players, I asked the developers if Tin Hearts would include clues or hints to assist the player. Recent puzzlers like
Lost in Play
do integrate such features which I personally find welcome. However, Tin Hearts will not come with such hints as the devs seem to want players to really whack their brains and feel rewarded when solving the room's challenges.
Tin Hearts will launch later this year on PC VR, Meta Quest 2, Nintendo Switch, PC, PS4, PS5, Xbox One and Xbox Series S|X.
Arcade Paradise by Nosebleed Interactive

My second stop was at the Arcade Paradise booth, after which the whole venue was being set up as the organisers geared for the evening launch event. I was greeted by an enthusiastic Andreas Firnigl, Managing Director at Nosebleed Interactive, and the creative director of the game. Before having a feel for the game, he shared Arcade Paradise's elevator pitch with me: You play as 19-year old high school dropout Ashley who has started working at his dad's launderette. At the back of the latter are a few arcade machines that Ashley realises can be more profitable than the laundrette itself. From there on begins Ashley's quest to transform the launderette into a real arcade paradise while managing both during the transition.

What I found to be the most striking feature of Arcade Paradise is its 90's theme. From the soundtrack to the visuals to the arcade machines, this title is decidedly an ode to the gaming days of yesteryear. What also struck me was how meta and self-aware the game was. The games on the arcade machines are fully playable (some even in co-op) and a call-backs to titles like GTA, Pong and Space Invaders with a unique spin. For example, the GTA-like game includes a music-shooting gun which was inspired by Saints Row's Dubstep Gun (which Firnigl considers as the best weapon in video games).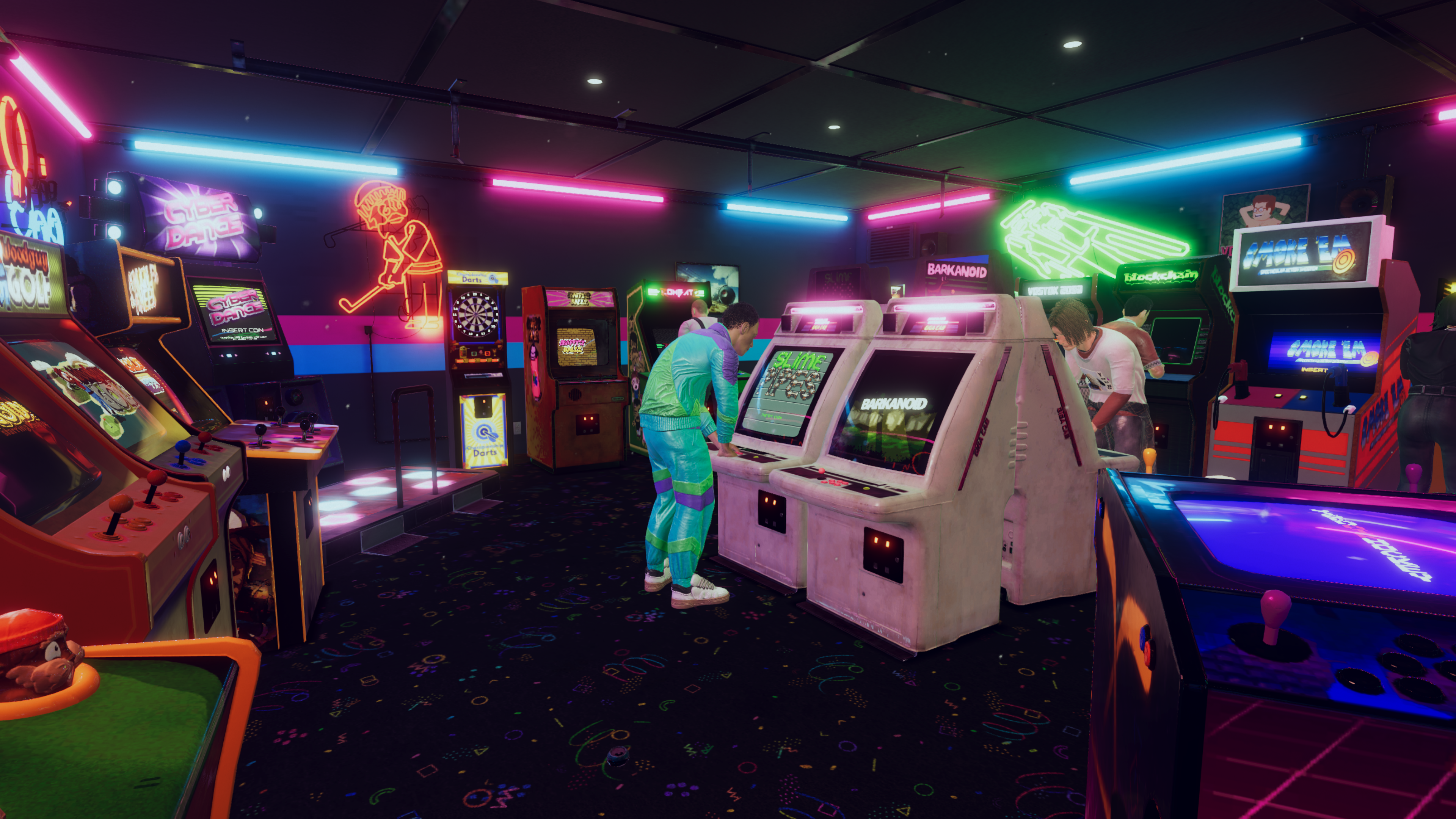 The fourth-wall breaking references extend to the main game as well. Firnigl told me how certain cutscenes were inspired by Shenmue and showed me an NPC with a jacket bearing the image of a Solid Snake-like character. In addition, Ashley's father is voiced by Doug Cockle (Geralt in The Witcher video games) and Arcade Paradise subtly (or not much so) pokes at the voice actor's famed character. There are more such instances hidden within the game that really makes it stand out as having a character of its own.

While the arcade machines offer playable games within the main game, Arcade Paradise's main gameplay revolves around managing the launderette. You'll have to fill up washing machines, collect coins, clean up and take out the trash (made in an interesting aiming game of its own). In addition, you'll have to heed to the expanding arcade attractions in the back room, purchase new arcade machines and strategically place them so as to make the most out of each.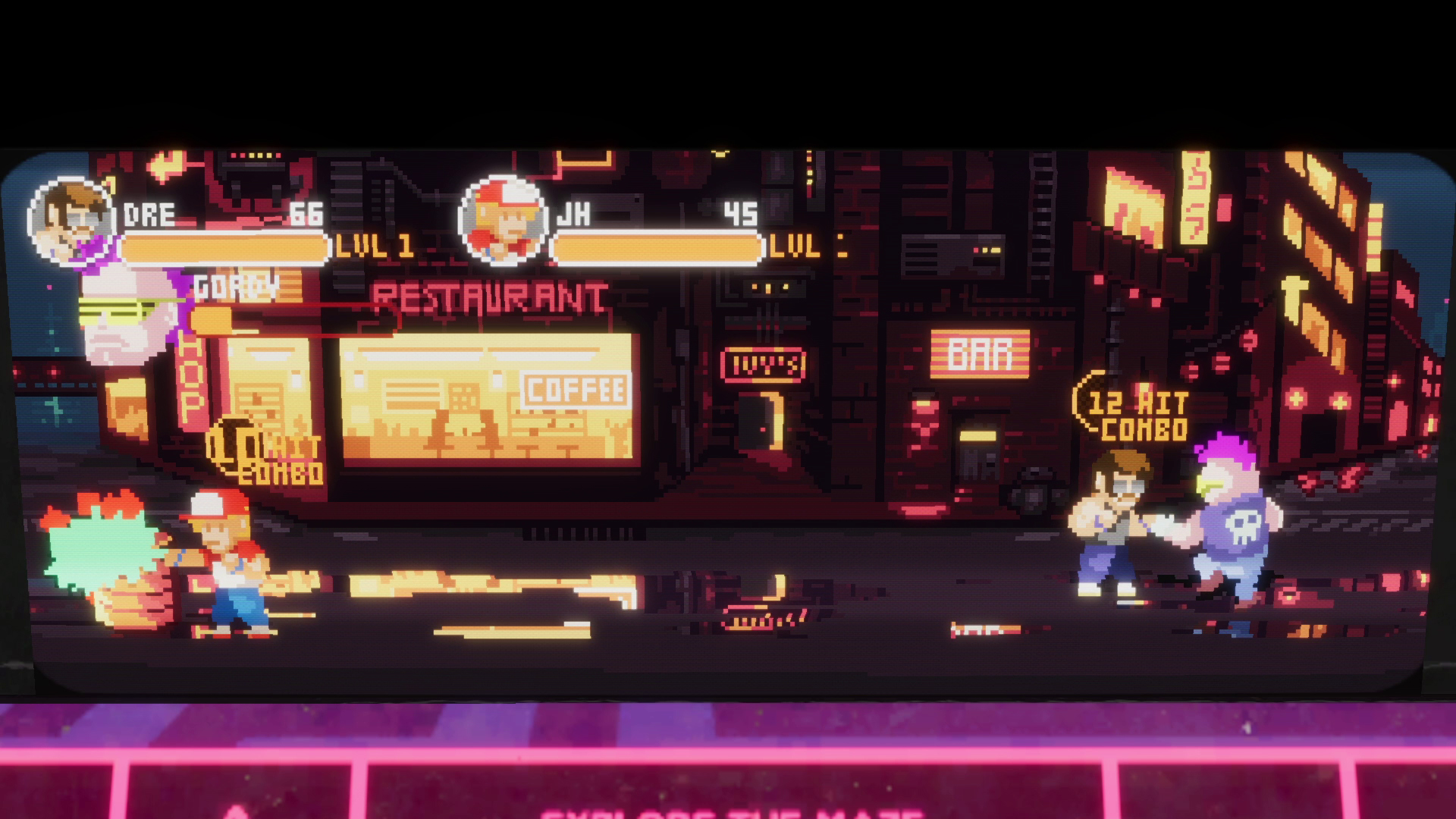 Even if I'm not much into management/sim types of games, Arcade Paradise's unique presentation and the nostalgic charm that it brings with it caught my attention. While management is a core gameplay aspect, you also get to play the games that you buy and these vary in genre. The self-referential and games-within-games feature makes this title further standout as a unique title and the attention paid to details to make it so by the developers is on display.


Arcade Paradise is available now on PC, PS4, PS5, Xbox One, Xbox Series S|X, and Nintendo Switch.

Gori: Cuddly Carnage by Angry Demon Studio
"It's
another cat game
, but this time with more blood and gore." It's in those words that John Kalderon, CEO of Angry Demon Studio, introduced Gori: Cuddly Carnage to me. And true to this concise description, is not lacking in the spilled innards of the mutated unicorns as the feline protagonist goes on a death-dealing rampage while riding a hoverboard.
To unleash the titular carnage, Gori will have at its disposal a variety of attack types (helicopter move!) and weapons (grenade launcher!) that unlock as the game progresses. The game offers a relatively simple mechanic (no skill trees) that is challenged by the environment that requires the player's astute observation and combination of attacks to progress through fast-paced waves of enemies (more and bigger unicorns and enemies) and some light platforming sessions. These will help you get ready to 'skate 'n' slash' and bathe in neon and the glitter of your enemies.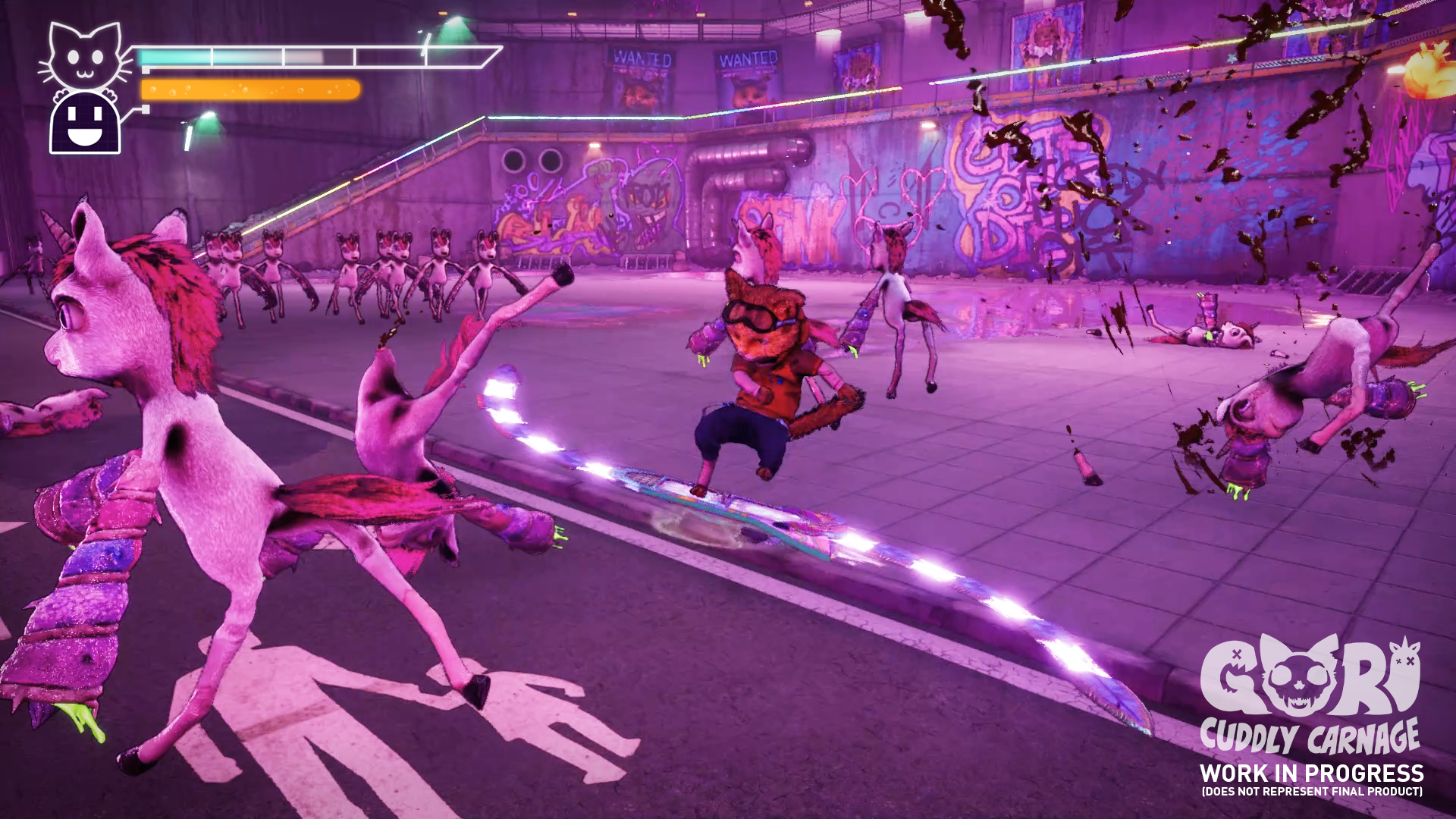 Yes, Gori: Cuddly Carnage sounds over-the-top and it's meant to be. The Sweden-based development studio opted for a humorous take on its in-development hack 'n slash title as opposed to the horror titles, Apsulov: End of Gods and Unforgiving: A Northern Hymn, it worked on in the past. The reason for this shift in genre is that as the former games were based on Norse mythology, the gameplay and design choices were somewhat restricted to align with those tones. With Gori on the other hand, Angry Demon Studio has a brand-new story and original characters that they can shape to their vision, enabling them to unleash their creative energy, unrestricted.

Gori: Cuddly Carnage certainly looks creative, glitter and all, but we'll have to wait before seeing more of this title as it is still in development for PC.

The Last Worker by Wolf & Wood Interactive

If you've come across The Last Worker's ads or posters, it's hard for them to not catch your attention. They don't miss the opportunity to highlight its star-studded cast with names like Ólafur Darri Ólafsson, Jason Isaacs, Clare-Hope Ashitey, David Hewlett, Zelda Williams and Tommie Earl Jenkins… but they've just been put up there for promotional purposes, writer/director Jörg Tittel jokingly told me when I joined him and Wolf & Wood Interactive founder Ryan Bousfield at The Last Worker's booth.

But of course, those names really do lend their voices to characters in The Last Worker. This narrative driven title is set in a dystopian future and revolves around the struggle of humanity in an increasingly automated world. Presented in first-person, the gameplay is a mix of exploration and stealth, as you control the titular last worker of Jüngle FC1 corporation that you'll find yourself rebelling against.


I played through a PC demo of the game and the cinematic soundtrack and professional voice acting got me hooked as a fan of narrative-driven titles. While the demo only let me play through the introductory segments of the game, I got a feel of the gameplay and stealth mechanics as you progress through a warehouse and I found them to be well executed.

Given that this title is also in development for VR platforms, I thought that the VR experience would be even more immersive. Director Tittel agreed with me, adding further that we get to realise everyone's dream of embodying a "big, fat, depressed middle-aged man". If you weren't already looking forward to this title, this should definitely seal the deal, right?

On a more serious note though, the short hands-on that I had with the demo also indicated that the game's mechanics could translate well to VR. And this wouldn't be too wild to assume as Wolf & Wood Interactive's portfolio so far is filled almost exclusively with VR titles. And The Last Worker turned out to be my most anticipated title from the event, and I look forward to trying out both the VR and non-VR versions.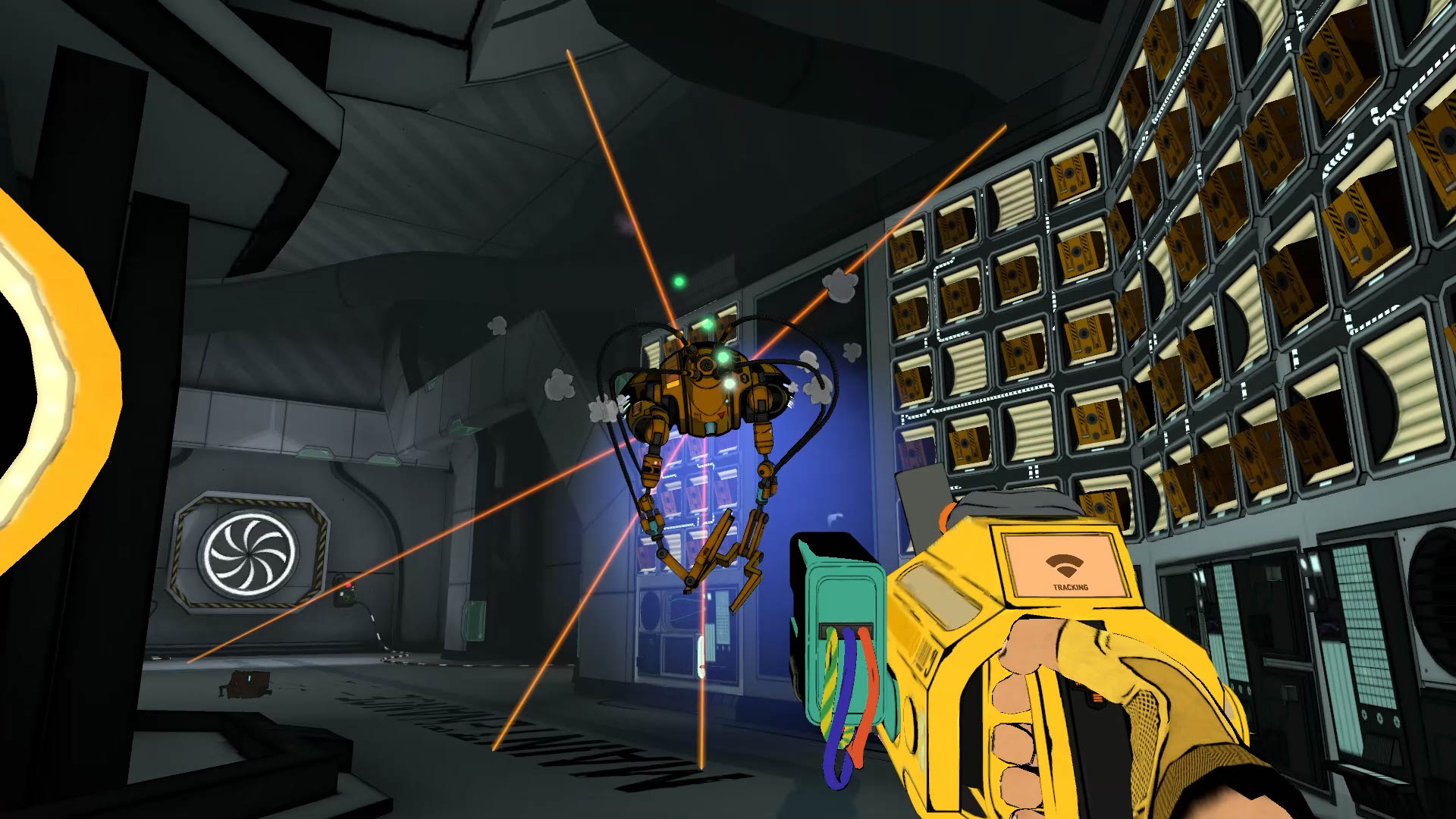 The Last Worker is in development for PC VR, Meta Quest 2, Nintendo Switch, PC, PlayStation 5, and Xbox Series S|X. The PC version is slated to launch
this October 19th
.
Tiny Troopers Global Ops by Epiphany Games

My final stop was at the Tiny Troopers Global Ops booth. This is not a new IP as it originated as a mobile game. The latest instalment that marks the series' comeback will, however, be launching on PC and consoles.

This twin-stick shooter tasks you to lead an elite squad in action-packed missions across various locations in the world to defeat waves of heavily armed enemies. While the focus isn't on the narrative, it's meant to be a casual game that's playable solo and in co-op with up to 4 players. Each mission is bite-sized and littered with fast-paced combat that can prove to be fun for quick co-op sessions.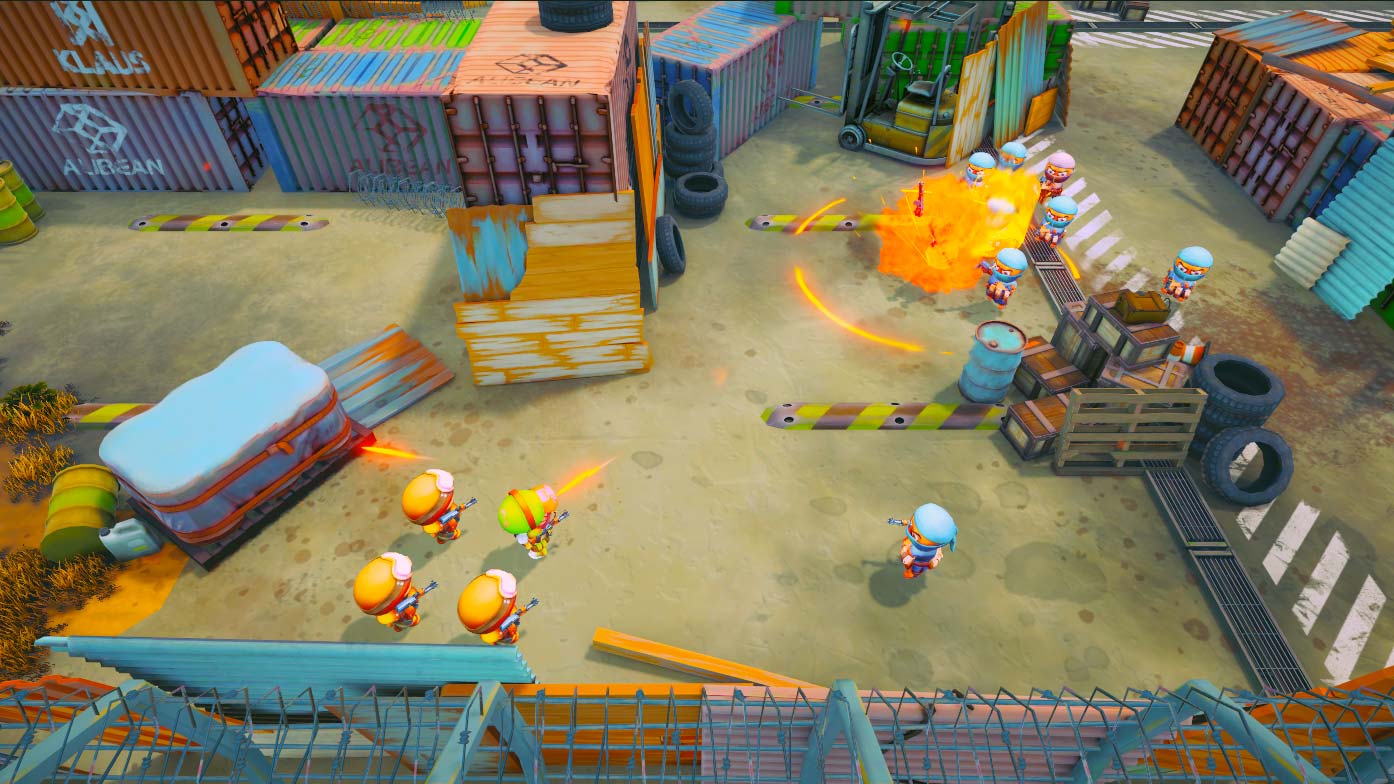 Tiny Troopers Global Ops will launch on the Nintendo Switch, PC, PS4, PS5, Xbox One and Xbox Series S|X.

---
This concludes the games on display during the event and my experience trying them out and discussing with the developers of each. After the hands-on sessions, Arcade Paradise's launch event took place which was a more laid-back atmosphere. In addition to refreshments, live music from the game's soundtrack artists was played and attendees could even try out actual arcade games that were brought in specifically for the event.


I would like to extend my thanks to Wired Productions for the invitation and for the opportunity to try out those games and talk with the developers (in person!). The press event was indeed quite fun and well organised, and the games on showcase were rather varied in genre showing that Wired Productions has something in the works for a range of taste, whether it's for immersive, narrative-driven games or casual co-op titles. There are some I definitely look forward to playing once they come out!