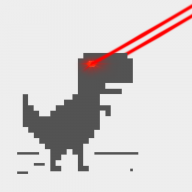 Joined

Feb 25, 2015
Messages

915
Trophies

1
Location
XP
Country
The Fourth Dimension​
The first Super Mario 3D land level editor​
UPDATE: Version 0.9.2 out now !
​
Some screenshots:
Features:
-Level loading and object editing
-Rails viewing and editing
-Loading levels from szs,byml or xml
-Converting game models to obj
-Byml <-> xml converter
-Model importer
Things still to be done:
-Better 3D viewer
-other things (?)
What do you need ?
Windows Vista/7/8.1/10 and .Net Framework 4.5.2 (Sorry linux users, but this uses some WPF components for 3d rendering that mono can't run)
The unpacked romfs of the game
A way to run the custom levels (3ds with ntr cfw, hans or citra maybe)
Every file explorer
How to use the editor
Unpack the romfs of the game, then open the editor and select it, the editor will convert every model to obj (so they can be viewed), this will take a while.
Now open a level and you're ready to go !
Some tips
When you zoom in too much the camera may go crazy, zoom out to fix that.
Don't play with the "l_id" value of objects, if there is invalid data the game will crash.
Keep some backups of the level while editing, the editor may crash.
If there are 3D objects that are annoying in the 3D view(skyboxes, TransparentWalls, etc), delete their 3d model in the models folder or rename it, the object will be replaced in the editor with a small blue cube
Just published version 0.4 with a lot of new stuff, check the op.

I also made 2 custom stages that uses the camera settings and the AreaCtrlView, check them out to see how to use them in your levels.

Another thing i added is batch CCNT (CreatorClassNameTable) patching, this is useful since the file is copyrighted but it's needed for custom objects in levels, so with this new method (as you can see in my levels) the patcher will merge the CCNT already in the romfs/layered fs folder with an xml with the custom objects needed for the level, this not only solves the copyright issue but also makes possible use more mods from different sources at the same time.

Now that the program is ready, i want to see nice custom levels made by other users

.

While i made those levels i wrote down some kind of documentation for some objects (mainly the one i used) you can find it

here

And

here

you can find some collision codes for importing models
Thanks to
@Gericom
for every file explorer and it's DLLs
Thanks to
@gdkchan
for Ohana3DS
Download: Here
If you never used The4Dimension before i also wrote a guide on the basics of the editor to get you started:
here
A custom level made by me:
Other videos:
@mustafag32g
made a video where he explains the basics of the editor:
The old method to import models: