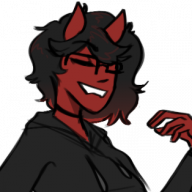 Ashley | Developer | Trans
OP
Member
Joined

Mar 26, 2014
Messages

1,773
Trophies

1
Age

22
Location
Website
XP
Country
Frappuccino CFW



Estimated release date:
Christmas (12/25/16); Might be delayed.
This is a fork of Mocha CFW by Dimok. This CFW is ment to be for more complex users, and will have more features and further support. As well as some additions from redNAND and other homebrew.
NOTE:
This is by no means completed, and a Release will be compiled within the next two weeks.
I am actively working upon this project, and hope to see it grow. The features are not final, and some may be added/removed. Currently, there's only changes to the menu.c and other files. There's no major changes that are on Github, but I am (again) working on this very actively.
Please check Dimoks Mocha CFW and thank him for his work! Even though his project is quite young, I wanted to create a more complex, advance, and well supported CFW.
~I love the Puniness of the names in the Wii U Community x3
Features:
Mocha Features
fw.img for redNAND support. But, is optional as a custom firmware.
sysNAND or redNAND patching in one application, selected/saved in the settings.
SEEPROM redirection to/from SD card.
OTP redirection from SD card for a custom launch image; upon load of the custom firmware if it exists on sd card (sd:/wiiu/apps/mocha/launch_image.tga)
Frappuccino Features (Planned, but not Final)
Custom fw.img support (IMG not provided, and custom as in modifications will be allowed)

Allows the injection for Virtual Console (Most likely will be a feature for SimpliiU rather than this CFW)

Disables and patches signiture checks, to allow custom Applications (Already integrated into the application)

More system modifications
Easy setup (Step by step setup)

System Update blocking
Automatic updates for the CFW Application (Updates the Homebrew only, not you CFW.)
redNAND Support (Integrated into this CFW)
System Config Tool will be preinstalled
Allow on the fly cheat code injection
Allow on the fly mod injection as well as patch/dlc injection
Install any Application, Update, DLC, and/or Game (Using WUPInstaller, will be integrated)

Allow the ability to launch Loadiine directly from the system menu (As a channel)

Allow the ability to change the region of your system, if using EmuNAND; for example, change the region from USA to JPN in order to download software from Japan. NOTE: eShop only!

Region free Disk and Software support
DO KEEP IN MIND: This software is based off of Dimoks Mocha CFW; I take no credit for his work.
This software is not finished, and is still actively being worked on!
Credits:
This software is licensed under the Open GNU GPL v2 license agreement. A copy of the license is on Github.
@dimok
for his work on Mocha
@FIX94
@vmgoose And other users such as the redNAND Team and many others.
Github
Mocha