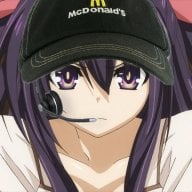 Joined

Jan 21, 2017
Messages

34
Trophies

0
Location
Website
XP
Country
So, I know GBATemp makes miracles so here's my problem:
I wanna connect my Wiimote to my PC to play on Dolphin emulator, problem is, it isn't connecting, I have a Bluetooth dongle to get Bluetooth access which works perfectly fine with my wireless headphones, but doesn't work with my wiimote
I tried installing the HID Wiimote thing but it still don't work
Yesterday, it was a different issue, I got my wiimote connected, everything's okay, but it was connected as 4th player (4th led was highlighted (wtf ?)) and I could only use it as emulated wiimote but it doesn't work properly (can't use sensor bar and other things). i read that it would be because of my wiimote, that was a third party wiimote but no, my wiimote is a totally legit and official one
So I don't know... I've tried multiple solutions and it still doesn't work...
I don't want to spend 19€ for a Mayflash DolphinBar so please, if someone got a solution tell me
Thank you in advance