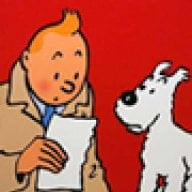 Joined

Dec 22, 2002
Messages

8,201
Trophies

0
Age

34
Location
Website
XP
Country
GBAtemp.net review of the...
Wiikey
aka: Wiikey, WKey.
Manufactured by:
Wiikey.cn
Review sample supplied by
Cheapmod

By
Opium
- 25th September 2007
Review Contents & Index:
Introduction
- Official feature list
Packaging
About the chip
Installation
Setting up & Using
- Compatibility tests
Conclusion
Re-evaluation
Introduction
A plethora of modchips has assaulted the Wii left, right and centre. It seems barely a day passes before another chip is announced. Hopefully this review will help you cut through the fat and see whether the Wiikey is the chip for you.
The Wiikey is one of the original first few chips announced, along with the Wiinja and CycloWiz. It was the first chip announced to include partial region free built in, and is arguably still one of the most advanced Wii modchips on the market.
As expected the Wiikey will allow you to play backups of Wii and GameCube games along with partial region free support. It is also fully upgradeable and will allow you to dump Wii games with an SD adapter
Read the rest of the review to see how it fairs and for a few installation tips.
Feature List:
Boots Wii Backups
Boots GC Backups
Partial Region Free Support (Wii/GC)
Supports all Wii driveboards
512 Byte EEPROM (to store configuration settings)
Updateable
Recovery Mode (can recover from a bad update)
Quicksolder or Wires
DVD-R, DVD+R and DVD+RW support (without bitsetting)
Stealth
Packaging
There's not much I can say about the packaging as there is none. A small plastic bag with a length of wire and the Wiikey is all you will find. Some sort of hard casing or cardboard would have been appreciated to ensure the Wiikey isn't damaged in the post. However that said it would still be pretty hard to damage the chip due to its size. When you see the chip up close you will be baffled by its miniscule size. It measured just larger than an Australian $2 coin, which you should know is tiny.
About the chip
Like other Wii 'modchips' the Wiikey is a drive chip. That is, it is attached to the DVD drive rather than the Wii motherboard. As it is only attached to the DVD drive it is thought to be virtually undetectable by Nintendo. Your Wii will function completely as normal and system updates work without a hitch.
The Wiikey has six points which need to be soldered to the DVD drive. This can be done either via wires or quicksolder. Check out the installation section for more information. The Wiikey also supports all Wii board revisions so far.
The chip features partial region free support. For a full compatibility list please check out
GBAtemp's Region Free Compatibility List
. For the moment compatibility sits at around a health 75 per cent, its certainly a very welcome feature. Other modchips achieve the same region free compatibilities via an iso patcher however the Wiikey has the feature built in so you don't have to apply any patches to your backups.
There is a config disc for the Wiikey as well which comes with a range of settings and applications. You will need to enable region free with the config disc for it to work.
Installation
I recommend that before installing the Wiikey you go into your Wii's system settings and disable Wiiconnect24. Some users have reported Wiiconnect troubles after installation of a modchips. I disabled Wiiconnect24 and then re-enabled it after installation and I haven't had any troubles with the Weather or News Channels. Also be aware that when you dismantle your Wii you will lose time and date settings (no game saves will be lost),
be sure to re-enter the time and date immediately after installation
.
Being a sensible person with no experience in soldering I hired a professional to install the Wiikey for me. Thankfully here in Australia modchips and modchip installation services are legal but you will have to check with your own country as to the legality.
The entire installation only took 20 minutes and luckily the installer was happy for me to snap some pictures of the process to show in this review. I also managed to pick his brains as to what the simplest way to install a Wiikey is. He told me that it was the third Wiikey that he'd installed that day so I trust he has experience with Wii modchips.
To dismantle your Wii you will need:
Triwing screwdriver
Small cutting blade
Small Phillips head screwdriver
The process may seem a little daunting at first but as I saw first hand a Wii can be easily dismantled, there really are no tricks. It took less than a minute for the modchip installer to dismantle my Wii.
Just be sure you keep track of your screws and have some sort of system so you know where they go when it comes time to closing it all up. Also be careful with the connector cables, they require a little force to disconnect. Make sure they are connected again when you close your console as a few people on the forums have thought they broke their Wii when all it was was they hadn't connected the cables again.
To install the Wiikey you will need:
Soldering iron with a small tip (15w-30w recommended)
Solder
If you want to install the Wiikey with wires use the wire that comes with the chip. It must be very thin wire as the solder points are very small. If you solder via quicksolder it is still recommended that you have some stripped wire for the four small points.
My Wiikey was installed via quicksolder along with four tiny pieces of wire to help solder the four smaller points. If you choose to install with wires I advise you tape the Wiikey down with non conductive tape close to the install location then solder the wires and place tape over the points to prevent accidental contact.
Quicksolder Install
Before you start place a small amount of solder on the four small smaller points on the Wii's DVD board and on the Wiikey separately (not the ones that line up with the two big quicksolder holes). This will make it easier to install. Place the Wiikey correctly over the installation point. Drop a small amount of solder into the two quicksolder holes to start with. The Wiikey should be firmly attached.
Next cut tiny four lengths of wire to bridge the each of the four small solder points. Melt the solder you already placed on the points and connect the wire as you can see in the photos. This is the easiest way to solder the smaller points.
That's it. Be sure to check that you haven't accidentally bridged any other points with solder that you shouldn't have.
Close up the Wii and power it on. Be sure to re-enter the time and date in the settings and check both your original and backups games to see if everything is working correctly.
Setting Up & Using
Needless to say after installation your Wii should now recognise your own Wii and Gamecube backups. Here are a few things you might want to set up to get you started:
Visit the Wiikey homepage and download the latest config disc.
Burn the disc to a DVD and insert it into your Wii.
It should show up as a Gamecube game, start it.
Enter 'wiikey configuration' and switch Region override to 'on'.
Save the settings.
To navigate the menu you can either use a Gamecube Controller hooked up to the Wii or you can use the Wii's Reset button. Pressing the button will cycle through the available selection, holding it in for a few seconds will enable the option.
In Wiikey Configuration you can also change the disc speed from 6x to 3x. 6x will load faster but 3x will be quieter, it's up to you which one you want. When you click 'save settings' it will save the settings to the Wiikey. It's important to note that every time you enter the configuration menu all settings will show the default (region override off), this does not mean that the Wiikey settings have changed. You will need to click save settings for any change to take place. The config disc doesn't detect which settings are currently stored on the Wiikey so default settings are shown.
You can also dump Wii and Gamecube games with the config disc from the 'disc backup' option. When you enter disc backup you will be presented with a very professional looking disc dumper. It will instruct you to remove the config disc and insert the game you want to be dumped. You will need an SD adapter such as an SD Gecko and an SD card to dump games to. Unfortunately its not possible to dump games to the SD port on the front of the Wii, you will need to use the Gamecube memory ports. I don't currently have an SD adapter so I was not able to test out dumping speeds. You are able to split the dumped files however and then join them up on the PC. So you wont need a 4GB SD card, theoretically any size would do but a 128MB card might take an awfully long time with the constant swapping.
When you dump a game be sure to continue using the same SD card the entire time, don't mix and match. If you do it may result in a bad dump. Remove files from the SD card as they will be deleted.
The other four options on the config disc are some popular Gamecube homebrew programs. All Gamecube homebrew can of course be run on the Wii.
To burn a Wii backup I recommend 'Nero' for simplicity however any burning program should be able to do the job. From Nero Express select 'Burn image to disc', in the drop down window select 'all files' so that the Wii iso format will show up. Select your backup and burn the disc. I recommend burning at a slow speed as it produces the most reliable writes.
Below is a quick compatibility graph of backups I've tested. They were all tested on a PAL Wii. I've tested three different media: Verbatim DVD-R 16x Certified, TDK DVD-R 1-16x and the cheapest of the cheap, Tevion DVD+R 8x. The Tevion is the bottom of the line recordable DVD available from ALDI supermarkets.
Compatibility Tests:
Game name Media Burn Speed Region Result Cooking Mama: Cook Off Verbatim 16x Certified 4x NTSC-J Elebits Verbatim 16x Certified 4x NSTC-U Excite Truck Verbatim 16x certified 4x PAL Sonic and the Secret Rings Verbatim 16x certified 4x NTSC-U SSX Blur TDK 1-16x 4x PAL Super Paper Mario TDK 1-16x 4x NTSC-U Super Paper Mario Tevion 8x 4x NTSC-U Trauma Center: Second Opinion Verbatim 16x Certified 4x NTSC-U Wario Ware Smooth Moves Verbatim 16x Certified 4x PAL
The games that didn't work have region compatibility issues and can't work on a PAL Wii. All other backups worked fine. I didn't experience any DREs (Disc Read Errors) with any of the discs including the bottom of the line Tevion DVD+R. The Wiikey is advertised as supporting both DVD-R and DVD+R and that seems to be the case. All games were burnt at 4x speed to ensure reliability.
Although all the media I tested worked I still recommend a high quality DVD-R burnt at 4x speed for the best possible result. Many forum goers swear by it.
Conclusion
I'm very impressed by what the Wiikey has to offer. It allows you to play backups but also goes above and beyond the bare minimum. The config disc is impressive and exclusive to the Wiikey. The team behind the chip promised a disc dumper and they delivered. They have also promised other new features which are set to expand what you can do with the Wiikey. The Wiikey is also one of the only discs with built in partial region free and failsafe recovery from a bad flash. Although region free support is not at 100 per cent it is consistent with other offerings on the market. The only foreseeable improvement to the Wiikey would be full region free support. But lets not overlook the crux of a Wii modchip, playing Wii backups. I'm happy to say that backups load fine and a wide range of media is supported. For a first generation drivechip the Wiikey stands out from the crowd.
Pros:
+
Plays Wii & Gamecube backups
+
Wire or quicksolder install
+
Partial region free built in
+
Config disc
+
Disc dumper
+
Upgradeable
+
Failsafe recovery
Cons:
-
Not all advertised features work
-
Lack of timely support from the Wiikey team
-
No full region free
-
First generation Wii modchip
Re-evaluation
As of
25th September 2007
It has become painfully obvious that the Wiikey team are the masters of delay. It has taken half a year for a
beta
firmware update to be released to fix features advertised on launch. Don't buy a Wiikey for the non-existent customer service or support. Instead buy it for it's ease of use, included Wii and GameCube dumper (which does work remarkably well I might add) and other config disc benefits. After installing the 1.9b update the Wiikey still stands as a very formidable, well made, quality product. Just don't expect the product to be supported any further by the Wiikey team.
External Links:
-
Official Website
-
Wiikey Official Forums
-
GBAtemp Wii Forums
Where to buy:
-
Official list of resellers
This review was written by
Opium
for GBAtemp.net ONLY. The article and all included photos are property of GBAtemp.net.
If you see this review on any other site please let us know via e-mail - opium [@
[email protected]
] GBAtemp [.dot.] net