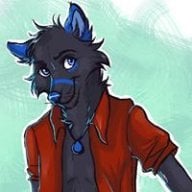 Well-Known Member
OP
Member
Joined

Jan 31, 2017
Messages

117
Trophies

0
Age

24
XP
Country
Hello, I'm new to this forum, and I really need to get this question answered, I am sorry if it has before (I tried to find it but no use) or if this is the wrong place to post this, but I'm a newcomer I do hope you will forgive me.
So I succesfully managed to Homebrew my Vwii on the Wii U. Problem is.. I use a 1TB (939GB) WD My Passport, the red small one. In my Black Wii's homebrew, the disc drive is succesfully read with no problem, perfectly, dare I say. Even in FAT32 and NTFS mode. But my Wii U won't read the HDD at all. Or detect it. Why? Is this problem fixable? I really wanted to play Wii and GCN games with the glory of 1080i, it truly makes a difference, for me.
This is what the USB Compatibility List of GBATemp has to say about my drive:
WD My Passport 1 TB USB 3.0 (WDBBEP0010BBK (BL or RD are blue or red))]: Formatted with 10GB FAT32 partition and 990GB NTFS partition for Wii games/PC backups etc. Used Configurable USB Loader and WiiFlow. Worked instantly. Does not require external power supply. Best choice. Works Very Good In WFBS partition 600GB and the rest in NTFS whit WiiFlow and USB Loader GX. Worked like a charm. HDD factory settings are no spindown - used WD program at top of article to verify. Set up first partition FAT32(64kb cluster) 80GB, second partition NTFS. WiiFlow 4.2 as loader of choice - emunand(for Wii/VC) and Gamecube(using Nintendont) on FAT32, Wii(installed to WBFS using WiiBackupManager) on NTFS partition.
I'd really appreciate some help. Someone has said it's possibly a power problem and I have to get a Y button, but I'm not sure..
Thanks in advance.