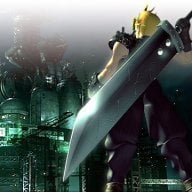 Well-Known Member
OP
Member
Joined

Dec 6, 2012
Messages

1,147
Trophies

0
Age

46
XP
Country
I am confused about this so hopefully the community can clear stuff up.

Originally there was no way to back up your game saves but I have seen that at some point in time, not sure when, they added the ability to back up your saves to a USB storage device.

I am wondering if these saves are still console locked. Can I backup my mario save data to USB and then go play my game save on a friends console?

I just tried to backup my game saves. I formatted the USB device and then went in to the data management. There are options to copy, move, delete and stuff but I was sort of confused about what is what. What I mean is see a bunch of stuff labeled by game, but I am not sure if this is game save data, game patches, full virtual console games....can I back up my virtual console save or only the entire game with its save data and everything? Is it all just combined as one thing?

It is also confusing as some games seem to have completely separate save data depending on what user is logged in while others have the same save data across all users. This is just confusing. Is there any way I can copy save data from one user to another?

I don't really like how this works on this console. I guess we started to see some of this on wii where certain games locked save data to a specific console.

I already lost a massive amount of gameplay on lego city undercover and mainly I want to know how I can avoid this in the future by backing up my save data.