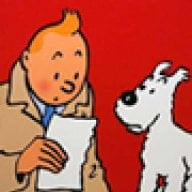 Joined

Dec 22, 2002
Messages

8,201
Trophies

0
Age

33
Location
Website
XP
Country
Wii hope you enjoy this!
Japan Event


​
ALL CONFERENCES ARE OVER​
US Details
Wii US Launch Details:
Price -
US$249.99
Launch -
November 19th
Only available in
White
Wii Sports packed in! - inlcuding Tennis, Golf, Baseball and Bowling
All the cables and sensor bar are included, only
one controller
plus attachment
Wii channels - Photo, News and Weather
Virtual console games to cost US$5-10 - 30 Virtual Console titles available at launch
30 games in the 'launch window', half available for launch including (Zelda and Excite Truck) each costing US$49.99
Super Mario Galaxy set for release in 2007
Wii can play your own movie files you store on SD cards.
Opera browser will need to be bought from the Virtual Console
Extra Wiimote US$39.99, nunchuck US$19.99
Zelda Gamecube version launches on December 11th
CA$24 is 2,000 Virtual Console points
Japanese Details
Iwata reveals Virtual Console Prices, (converted from Yen) NES - US$4.25, SNES - US$6.80, N64 - US$8.50
You can pay for VC games with either credit card or Wii points cards
30 Nintendo and 30 Megadrive/Turbo-Grafx Virtual Console games before the end of the year
10 more VC games every month after launch
December 2nd
launch in Japan for 25,000 yen -
US$215.50
Japanese Wii package - Wii Console, Wii Remote (strap included), Nunchuck attachment, Wii AC adaptor, Wii A/V cable, Wii console stand, sensor bar, sensor bar stand and two AA batteries
Wii Remote - 3,800 Yen (US$32), Wii Nunchuk - 1,800 Yen (US$15)
16 Wii titles available at launch
Wii Sports not packed in, but supposedly Wii Sports features 5 sports games
Opera browser channel released by the end of this year. It will be free on a promotional basis only. After June 2007 you will have to purchase it from the Virtual Console.
European Details
Launch -
December 8th
Price -
EUR 249 / GBP 179
Wii Sports included
Games cost EUR 49-59 / GBP 34-39
Only available in White
Australian Details
Launch -
December 7th
Price -
AU$399.95
Wii Sports included
Only available in White
Wii.com
is up!
First shots and videos of Wii user interface!
Also, there is a preview video
here
, showing some footage of the games lineup, including some not seen before!