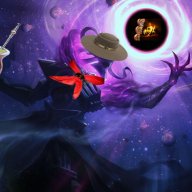 Joined

Jul 25, 2022
Messages

1
Trophies

0
Age

20
Location
XP
Country
Hi guys, this is my first time here, so i rope i don't make any mistakes posting this (also, if it have some gramatical insues, pls disconsider)...
Anyways, i have this HDD where i put my wii/ps2/ps3 games (it have a 100GB partition formated in FAT32, for ps2, and the other in NTFS, for wii and ps3)...it worked just fine for a long time, i played a lot on my consoles and never had a problem with this...but suddenly, my wii started to freeze every time that a load happen...like, i was playing Smash Bros Brawl, and the music stopped, the game continued, but when something new came on screen (like the final smash), the game just freezes, and so the wii does...
i've found some threads about this same problem, and tried every possible solution mentioned, so i am wondering if its just an error on the HDD.
i've tried to play on the ps2 with the same HDD, and the same problem occours, its seems that the USB just unplug from the console on the middle of the game.
Coincidentaly (or so i think), when my dad was playing some game using other flash drive (I hope this is the right pronunciation) the game also freeze, but this time it take more time to happen.
I've already run a scan on the HDD, but everything seems alright (no bad sectors found, etc).
I've already formated it and the situation continues the same...
I hope i dont need to change the HDD, or even the Wii, in a worst scenario.
EDIT: I forgot to mention that my GC games, located on the SD, works just fine, and the Wii Sports disc too...
Also, my IOS are the same as this thread:
games-freezes-randomly-using-usb-loader-gx-cios-problem.339647