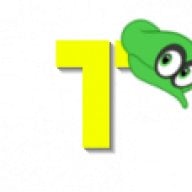 Joined

Apr 26, 2017
Messages

274
Trophies

0
Location
Website
XP
Country
Net Neutrality
Why it's a bad thing

​
Now, before you start to scream in rage, let me explain myself. To start off, I think the principle of net neutrality is great -- I love it. However, the 2015 net neutrality laws that were enacted in the Obama administration were somewhat of a trojan horse of government control. I know it sounds contrary, but I'll try to explain myself. Recently, I was talking to my friend, who happens to be a lawyer with his own firm. During conversation, net neutrality came up. (It's worth noting that this was before the repeal.) Right off the bat, be went the offensive side, claiming that net neutrality is a terrible thing. I was somewhat angry at that, and attemped to refute his claim. I said all the normal stuff about throttling and censorship. The he told me something that struck me: under the net neutrality laws, ISPs are covered by Title II, meaning they are a public utilities, therefore under direct government control. Now of course, in my research, I had realized that net neutrality laws classified ISPs in Title II, but I hadn't understood the connotations thereof. After a few more proofs, he swiftly won the debate, but he also changed my opinion. This is not easy.

With this revealment, I saw it in a whole new way. This was not just about the principle of net neutrality, but the law causing it. Net neutrality is merely a nice by-product of changing ISP classification. When the president said that the net neutrality policy was a "power grab" I thought he was deluded. Now, however, I see he has somewhat of a point. For this reason, I am rather happy about the repeal. There are still cons to this issue, as it is now fair game for ISPs to block and throttle content to their hearts content. If this happens, people will move away from them, and they'll lost business. This is how the free market works. ISPs shouldn't need the government to motivate them to use good practices.

And then there's Ajit Pai, the most hated man on the Internet. I don't fully understand him. He is a very obnoxious character, and I will freely admit it. He is mostly out of touch with Internet culture. He makes YouTube videos, which isn't part of his job. However, he is not getting personal game from tnis repeal, contrary to popular propaganda. However, I do not care about people who make laws, only the laws they make, so the way he acts is none of my concern.

In closing I'd like everyone to keep an open mind, and be ready for what comes next. Thank you for your time, and I look forward to nearing your opinion on the matter!