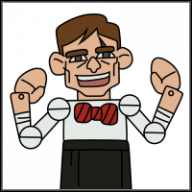 Gēmu Bōi mikuro
OP
Member
I have an EZ-Flash IV, an M3 Lite and two EZFA's. The hardware seems pretty solid on all three designs so why is it that the software is so unstable for all three??
I have used the software for all three cards on lots of PC's over the years and have never once had the software install and run without it randomly crashing or corrupting game ROM's during transfer.
I don't even use the M3 Lite anymore as I was just so tired of the buggy software ruining my experience and the only way I can transfer games onto my EZ-Flash IV is one game at a time. The software crashes pretty much after every game transfer!
So, my question for the experts is, as the title asks; Why is the software so bad? And I have a bonus question; How come nobody has made replacement software for at least one of these (at one time) high profile cards? I mean, there are a million and one ROM managers out there but nobody seems to have integrated file transfer into them let alone a stand-alone piece of stable transfer software...
Any answers or suppositions welcome!