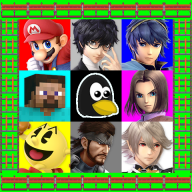 Joined

May 27, 2019
Messages

261
Trophies

1
Age

24
XP
Country
Of the other two current console producers: Microsoft is releasing almost all of their games for both Xbox and PC (Steam and Microsoft Store), and Sony is going to release one of their first-party games (that being Horizon Zero Dawn, because a former 3rd-party exclusive Death Stranding runs on the former's engine; how lucky for that to happen) for PC soon on August 7. In the case with Sony, releasing just one of their games for PC is better than none ever getting ported at all, although there could be some more of their first-party games that I haven't heard about that are also going to be ported to PC.

But with Nintendo, not counting licensed PC games not published by them (mainly educational ones) and mobile games, has never ported a single one of their first-party or second-party games to PC for however long they began producing video games since getting popular in the 1980s. If many of the big Japanese game studios are at least porting some of their games to PC, why won't Nintendo join with them and catch a growing trend? Some of this I could understand (it's all about the profits, I know! I don't want to look I'm forcing anyone to do things they don't want to do), but I still don't have the complete picture.
I'm grateful for unofficial efforts like the Super Mario 64 PC port for existing (I tried it, but did not complete the whole game due to various graphical and control issues inherent with most 3D Nintendo 64 games), but I wish that there could be some efforts started by Nintendo for porting their games to PC, so that we have fewer legal issues to worry about. Even porting just one of their games, if it has to be a lesser-known or obscure franchise of theirs, is better than not porting any of their games to PC at all.

While I do own an unpatched Nintendo Switch, for getting into their first-party and third-party exclusives, I would prefer that I can do as much of my gaming on PCs as possible. I can reduce how many computers I excessively own (I count video game consoles among them), and possibly reduce e-waste when they are no longer usable or repairable.
Some of this reads like a pipe dream I know, but I wanted to get my feelings out and see whether I'm alone in this or not.