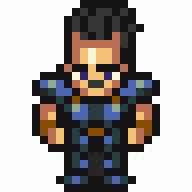 Joined

Oct 27, 2002
Messages

23,422
Trophies

2
Age

43
Location
XP
Country
I joined in 2002, after following KiVan from his previous website.
I came for ROM, I stayed for knowledge and community.
I always been interested by video games, emulation, consoles and development. Anything related to computers and technology.
I like helping other users, but I'm less active since few months.
If you want a really detailed information on me, look the spoilers, beware it's long!
If not, you can skip them and look at the bottom only
Favorite Games genre:
A-RPG
Adventure
Action
RPG
and open to any other genre except sport games.
Favorite console:
SNES: Lot of great games, very good time spent on it, and nostalgia
DS : Great handheld for his innovative touchscreen, tested a lot of games, and homebrew, still a lot of games I want to play, but in fact never played any games fully because of missing time
Wii : For hacking and development purpose it's a great console. Lot of homebrew!
PS1/PS2: for all their RPG, Adventure and action games!
PS4 : great console, good and nice game, lot of choices
Owned consoles:
More info on
my wiki page
.
Played games:
More info in my signature
I like:
Animation (Japanese for the majority, but I like discovering new horizon and new creator from different countries. I'm open to any form of arts)
Music (game/anime OST)
Movie/TV Series (action, scifi, fantastic, drama, comedy, etc., up to historical and documentary)
Video games (Playing, Hacking, programming)
Anything related to technology, science, language, culture.
Learning new things from many domains, watching informative TV programs, learning many things and accumulating knowledge.
Anything which require knowledge
I like sharing and helping other people. Though, I tend to become annoyed when people think I'm just a vending machine serving help.
I dislike:
Socializing
Playing on PC: for me the computer is a tool to work and learn. To play I choose Home consoles.
Would like (joke inside):
• An Airship
(too many video games! ... but airship are rare now, only few companies are building them)
• Going to space, and seeing space exploration a reality one day.
• Scientist working together to develop new technology instead of putting money in wars. (going to mars = same cost as 2 days of war)
Fun-fact:
Liking video games, mostly RPG, directed me to japan. Learning Japanese and learning the country's culture.
In 2001, while playing PSO on dreamcast (my first online game), I met a Japanese player, with whom I became friend and chatted a lot. While playing, I told him that I would like to go to Japan one day, and he invited me to his home in Tokyo in 2002.
I moved everything else to my blog.
if you looked for it, look in my blog.