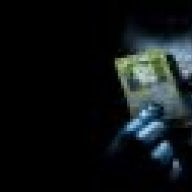 Well-Known Member
OP
Member
Joined

Apr 1, 2008
Messages

262
Trophies

0
Age

27
Location
Website
XP
Country
I have been recommended some anime to watch but I want to watch them after I finish Fate/ Sty Night and Gundam SEED Destiny. These are the anime I've been recommended to watch in the following order:
The Melancholy of Haruhi Suzumiya
Hunter X Hunter
Shakugan No Shana
Law of Ueki
0 no Tsukaima
My friend recommended in this order so I can get into the mood of these anime. Is there any other anime worth watching (preferably finished or short) I can watch in between or after?
These are the anime series I have seen:
Death Note
Tales Of Symphonia OVA
Naruto/ Shippuden
Bleach
Outlaw Star
Gundam SEED
One Piece
Rave Master
Card Captor Sakura
Dragon Ball/ Z / GT
Final Fantasy: The Last Order
Devil May Cry
Code Geass/ R2
BeyBlade
D. Gray-Man
Yu Yu Hakusho
Shaman King
Yugioh/GX/(Not 5D's it just got killed with the new idea)
Pokémon (All the series)
Full Metal Alchemist
That's about it I think?