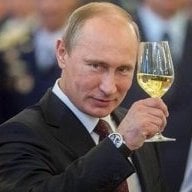 Joined

Sep 9, 2020
Messages

241
Trophies

0
Age

112
XP
Country
Any nation with a central bank is in a permanent "bust cycle" because the central bank picks winners and losers - privatized gains, socialized losses. That's crony capitalism and nobody can compete with that. It's designed to eat all competitors leaving nothing but monopolies run by the usury bankers with everyone as their slaves.
Using the word "bust cycle" implies Keynesianism has any validity whatsoever when it doesn't. Keynesianism is slavery, period. Keynesianism also causes there to be no limit on government growth and waste which is 100% guaranteed to cause complete collapse.
Keynesianism claims to 'ease' the fallout of the business cycle, but all it does is amplify the severity of the business cycle through intervention with things like loose credit. People claim the business cycle would still exist under physical metals, but the severity would be so much less you might barely even notice it compared to now where it's a world ending event.